Your Detailed Guide on Summer Suits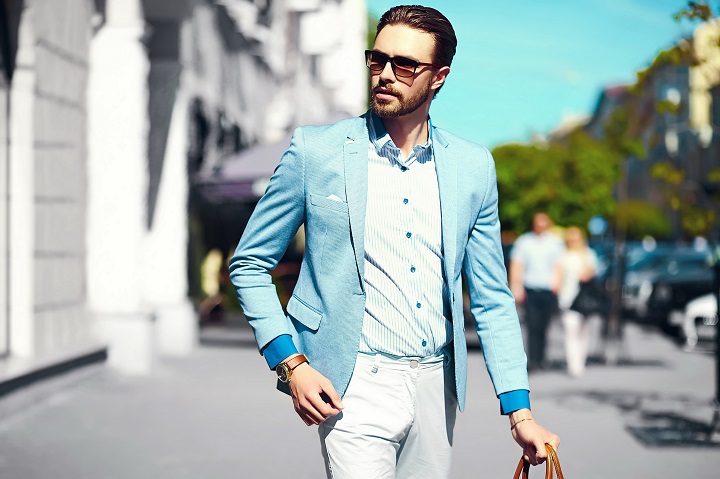 A completely warm weather means you will need lightweight custom-made suits that will not only look good but also will make you feel comfortable. Moreover, summer means you can enjoy laid-back and relaxed looks. On top of that, you don't have to mess around your wardrobe to find that one suitable shirt or t-shirt.
Even during the scorching sun, you can maintain your dress code only if you know how to style yourself. Even if you do not have clothing options, it is important to have pride in your appearance so that you can carry every attire smartly.
However, you must know the drill to keep yourself cool even during the toughest heat. Summer means you can play with different colors as well as fabrications. Here is a guide that you can follow for making suits that help you stay cool during the hottest time.
Choose a Comfortable Suit Fabric
Every season has its own requirement of cloth fabric. Tweed, wool, or cashmere is the best option to choose during the colder months since it looks structured and professional and can also keep you warm. Similarly, during the summer months you can easily find out that perfect fabric that won't compromise on your comfort and appearance. Here are the options that never puts anything above comfort.
It is a classic material and is one of the popular fabrics that you can choose for summer suits. It is lightweight, breathable and can make you look great effortlessly. Since linen is made from the fiber of the flax plants, linen comes with visible weave which is a part of its effortless charm. However, if you want to wear it to work, try to opt for linen blend that has cotton or wool. In this way your suits will look perfect without wrinkling especially in OKC's scorching weather.
Cotton is considered as one of the versatile choices since it lets you have a refined and casual look. Not only that, cotton suits are quite summer friendly and will keep you cool. One of the best colors that you can choose is khaki; however, you can be adventurous and look your best with versatile colors like baby blue and powder blue.
No one will want to choose wool suits during summer, but fresco wool comes with a complete different story. The fabric is designed keeping about summer heat in mind and has high twisted wool so that you can look royal and elegant and also bear the Oklahoma's heat easily.
Look Your Best While Beating the Heat
Suits are quite tricky to choose and you can get the best one only if you have proper knowledge about it. Visit Allton's Clothier and talk to the experienced tailors specialized in summer suits and get one for yourself.