When Should You Hire a Tuxedo?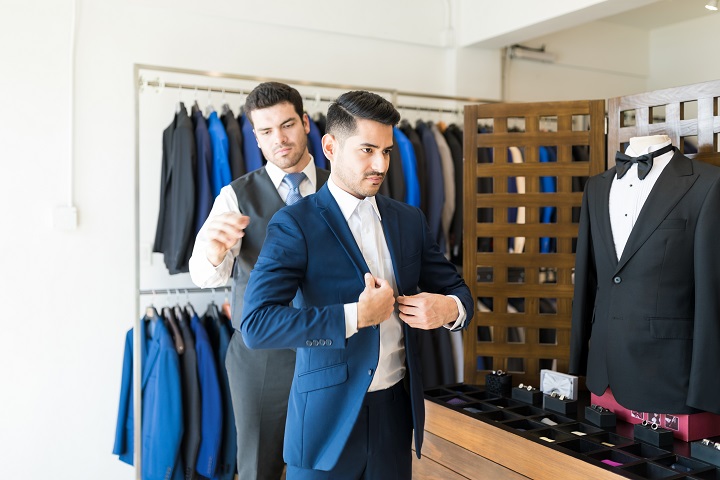 The standard norm for tuxedo rental or suit for a wedding is two months ahead of time, but in the world of COVID-19, you may only have two months – or even two weeks – to organize your wedding. It's critical to choose a wedding tuxedo or suit vendor who can fulfill a last-minute tuxedo or suit rental request. This is where we can assist you.
The Impact of Covid on Wedding Planning
If we have learnt anything about creating plans from the last year, it's that they must be supple enough to respond to changing conditions, especially for a huge event like a wedding. And if you've been planning your wedding for 2021, odds are you've had to make changes at least once, if not several times.
So, how all these are related to formal dress for men? Engaged couples must make numerous decisions for their wedding planning. Prior to the COVID-19 epidemic, these couples usually had plenty of time to consider their options. Generally the time between engagement announcement and wedding day is around 15 months.
When Is It Appropriate To Rent A Tuxedo Or A Suit?
The engaged couples had to choose distinct vendors for the special day, including the formal dress vendor for the groom and groomsmen. That's a lot of choices to make! While formal attire is one of the less expensive items you'll purchase from a wedding provider, it is also one of the most prominent. Consider your wedding images, which serve as a memento of your special day. In such images, the groom's suit or tuxedo will appear almost as frequently as the bride's gown.
Do you have groomsmen from out of town? Don't be concerned! You may browse various styles, create your perfect outfit, and place orders. We will contact you to assist you and your groomsmen in getting fitted and receiving your outfits on time. If time allows, you can also have your groomsmen's outfits delivered to their residences or the wedding venue using our direct delivery service. For tuxedo rental see us at your convenient time. We would give our best to provide you with the right outfit at Alton's Clothier.