What to Wear on Cruise Formal Nights? Simplified for Men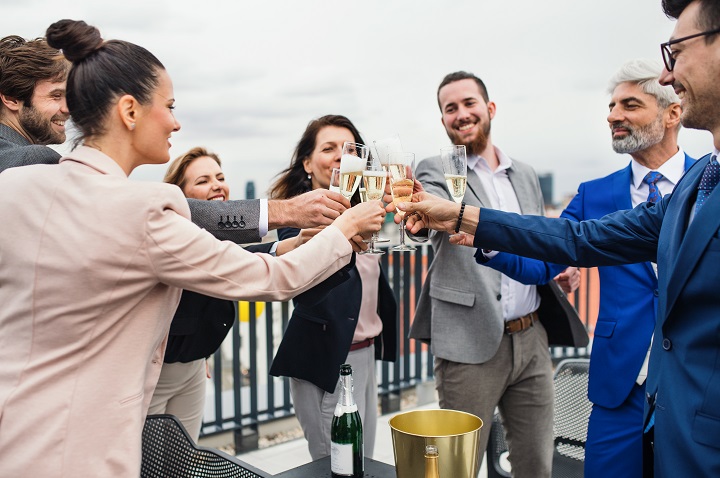 Cruise formal nights are a sprinkle of glitz and grandeur over the ocean. The opulence manifests in polished oxfords, glittering diamonds, tuxes blacker than obsidian, and elegant gowns. The night is marked by passengers dressing in their finest grab, trying on ambrosian delicacies prepared by the cruise's gourmet chefs, and generally making merry to commemorate their vacation.
Formal nights can be a little unnerving for first-timers, especially if you're the kind who isn't very familiar with men's formal wear. Do not worry, for this blog will walk you through the nitty- -gritties of cruise night formal wear.
Exactly How Formal Are Formal Nights?
Cruise formal nights have come a long way from being reserved for only the ones dressed in elite finery to more casual dressing codes. Most cruise lines have different dress codes but if you want the basic idea, think- weddings and reception parties. In terms of men's formal wear, this means, suits, tuxedos, coats, dress pants, and the like.
Can You Sit Out the Formal Wear?
Yes of course! If you do not wish to dress up, you can simply choose not to. Feeling a shorts and tank top moment? Go for it. However, do note that you may not be allowed in the main dining area or the high-end restaurants. Even if you do get in, you will most likely feel a little out of place among a crowd that is dressed to the nines.
Cruises have several casual dining options for those who wish to sit the formal night out. You can also order room service and have a nice candlelight dinner on your private balcony with your partner.
Some of Our Top Picks for Cruise Formal Night Outfits
Classic Black Tie
Contrary to popular belief, a black tie is actually not black. Instead, it is a midnight blue wool or silk blend. Black casts a brownish sheen when under bright lighting, midnight blue is sleek and looks closer to black.
Waistcoats and Cummerbunds
If you are looking to add a touch of gilded glamour to your outfit, a waistcoat or cummerbund is a great idea. We suggest sticking to black and white but if you are feeling a little adventurous, a swathe of neutral tones will add a pop of color without being too obnoxious.
Velvet Dinner Jackets
Velvet dinner jackets have gained popularity over the last few years. They bring flexibility to the table and give more options to the bon vivant. Daniel Craig's Fushia velvet tuxedo jacket from the No Time to Die premiere is a good example. The best thing about velvet jackets is that they come in a number of shades, from dark neutrals to racier options.
Style Tip of the Day (or rather Formal Night)
No amount of channeling your inner fashionista will work if your clothes don't fit you well. As a wise man once said, men's formal wear is supposed to fit you like a sports car and not an SUV. This is where Allton's Clothiers comes in. We offer custom-made garments for our clients. For over 20 years, Allton's has been Oklahoma City's one-stop destination for premiere fits for the modern man of today. To schedule a fitting visit our website. For more information on our services give us a call at (405) 341-4455.