What to Wear in a Wedding: The Groom's Guide to Looking Good
From a simple wedding suit to a classic tuxedo, there are various types of men's suits for grooms to rock these days. Let's discuss the different types of wedding suits and find out which can be most appropriate for your big day! Choosing the right wedding suit style can often get tricky.
A man's ultimate goal is to look gorgeous beside his stunning bride. Whether it be a casual backyard affair or a church celebration, the groom must choose his wedding costume according to the wedding theme.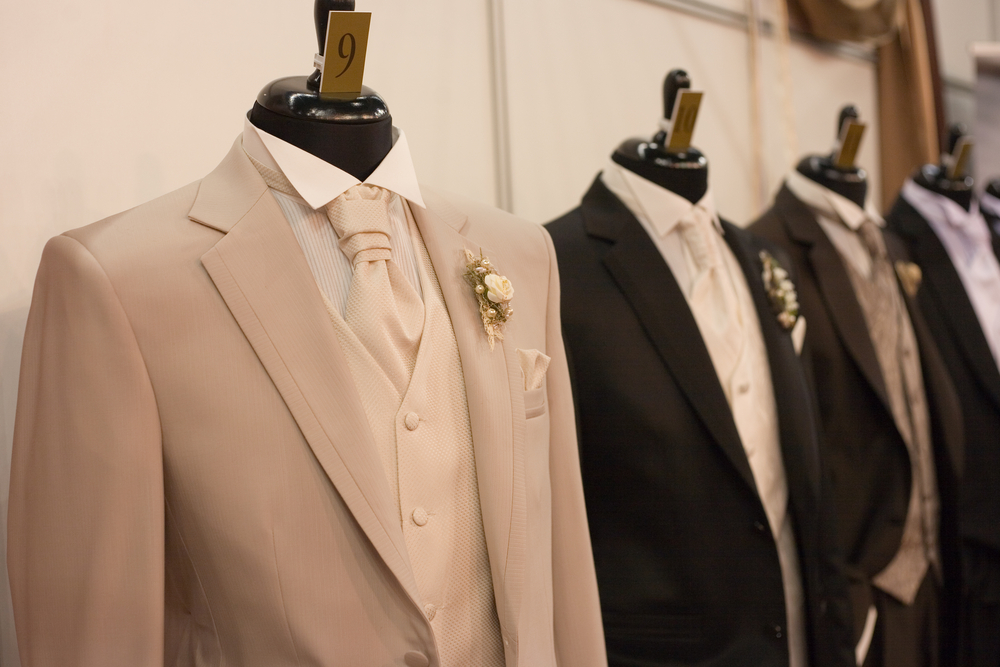 The Wedding Tux
Many grooms like to wear formal men's suits but don't like the traditional top and tails. In that case, a tuxedo is an excellent choice. The satin lapels and clean lines look good on all body types. Wearing a black tux along with a black bow tie provides a formal air while a navy tux offers more of a contemporary feeling.
Dinner Suits
Whether you choose a single-breasted or a double-breasted wedding suit, opting for a white and black combination dress can give a traditional look. This wedding suit doesn't only steal the bride's attention but will make you look gorgeous. You can also pick a bow tie to get a more formal look.
Evening Tails
Many brides and grooms decide to organize their wedding in the church. If you are one of them, then wearing an evening suit with tails is your best option to coordinate the traditional aesthetic of your wedding.
Double Italian style
The double-breasted six-button Italian style men's suit combines distinctiveness and elegance. This type of suit is more formal compared to its single-breasted counterparts. People mainly wear this dress with long ties. This type of suit works best for slender and tall grooms.
Wedding Suits for Grooms at Casual Weddings
An informal wedding can occur in any place you want. It does not matter whether it is a destination wedding or a beach party; you can wear a wedding suit without a waistcoat. In casual ceremonies, the groom can wear a suit, ditch the coat, and still look elegant. Remember, lounge suits are best for beach weddings because they are more comfortable and you don't have to wear a tie.
Sewing Clothes Is Our Passion
We have given you a list of the best pair of wedding suits for grooms who want to look elegant and smart on their big days. If you still can't figure out which one to choose, contact us at Allton's Clothier in OKC for professional advice on men's suits in which you will look stunning.