Wear a Tie and Embrace a Unique Look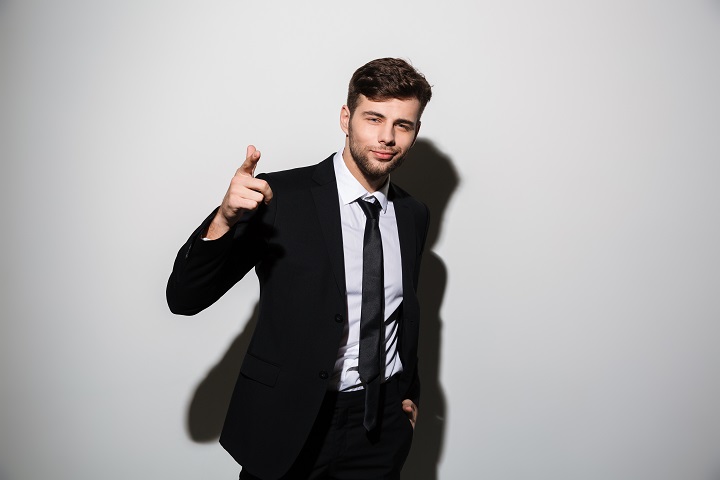 There is a very popular phrase in the fashion industry – you should wear a dress for where you want to be. It is especially true for men as they ignore this most of the time. They have a misconception that wearing a proper suit and tie is not really a great deal. But that's not true. Getting dressed for every occasion is absolutely necessary to make yourself presentable.
Keep in mind that appearance reflects a part of our personality. You may have heard many times that your grandfather wore a perfect dress in their twenties to maintain suaveness and panache. You may wear men's formal wear like a suit when it will go perfectly. But without a tie, there'll always be something missing. Explore the importance of that small accessory in your entire look- scroll down!
How to Wear a Tie?
You can wear a tie in various ways. But the most common way the men wear a tie is known as Windsor Knot. The other styles are – bow tie, trinity tie knot. The Windsor knot is the most formal way to wear a tie and the following steps of this procedure are described here.
First of all, you have to drape over the tie at both the ends of your neck. The wider end has to be on your right side. After that, you have to cross the right end over the narrow end. Next, you have to bring the wide end inward and take up the portion of the tie.
Then pass the part through the hole which is formed at the center because of the previous crossing-over step. Now you have to pull down the tie from under. Again, you have to bring the wide end to the right, then inward and left. Make sure the tie passes through the hole again and comes out at the left side of your neck.
Once again, repeat the step and now you can see that the tie comes out to the right. After that, you have to insert the wide part through the intersection, then pull down the part and pass it under the neck. Now, you have to insert the part very carefully between the front horizontal segments. At last, you have to pull both the ends to tighten your tie!
Various Suit and Tie Outfit Ideas
1. Combination of Blue Suit and a Tie
If you want to carry a formal appearance for your presentation in the office, then you can wear a navy blue suit with a tie. Try wearing colorful tie with a navy blue suit. For instance, you can wear a red tie with a suit and it is a perfect example of men's formal wear.
2. Grey Suit With a Tie to Provide a Vintage Look
To get a modern-day flamboyant vibe, you must have a grey suit and a tie in your wardrobe collection.  A charcoal grey suit goes perfectly with a light blue shirt and tie combination. You can also wear a grey tie to create an elegant look.
Call Us
If you want to purchase a customized and quality men's suit, then Alton's Clothier is your final destination. We also offer a large selection of high-quality clothing brands in OKC.