Ways to Measure Your Jacket Size for Better Fitting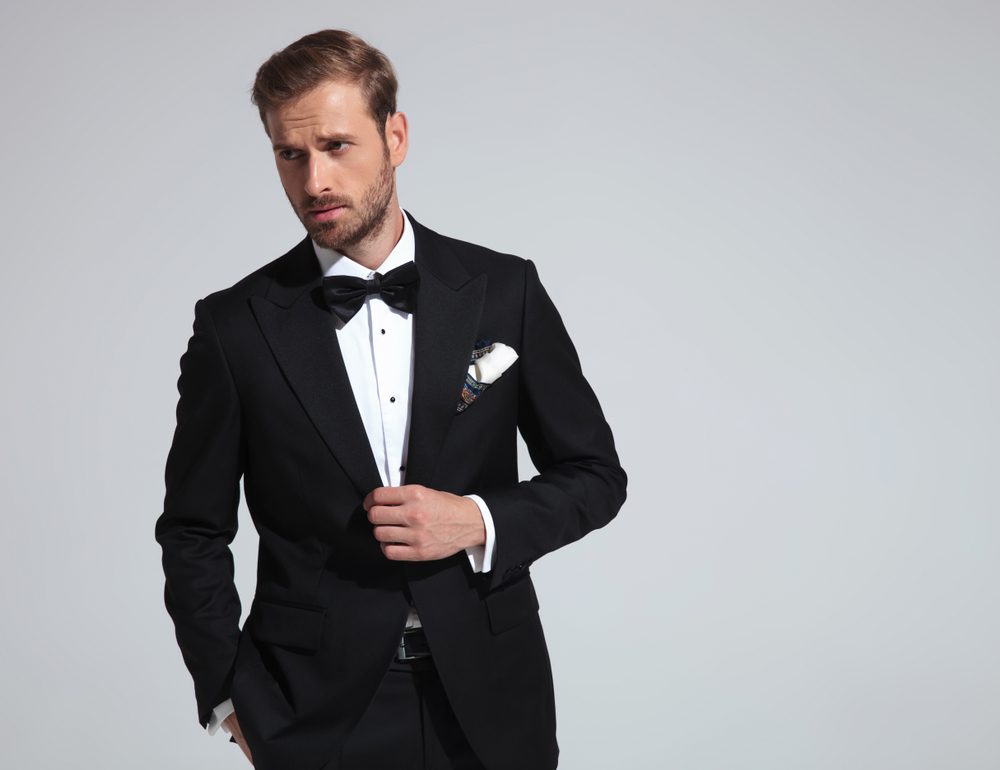 Everyone in Oklahoma City knows the value of a well-stitched suit. Anyone who wants to be well dressed in an event should wear an adequately cut suit. Tuxedos look flattering and sophisticated and can make you look terrific in any event.
Taking out time to take the correct measurement for your suit can never go waste. Knowing your exact size can make all the difference if you are ordering a custom-made suit for yourself. Sometimes, people don't take this seriously and get a tuxedo which does not fit appropriately. It is best to get help from someone while taking the measurement.
Take Measurements of the Jacket
If you are going to measure tuxedos, you should first measure your height. Mark your size on the wall with a pencil, and then measure the wall with a measuring tape. Now that you have the measure, don't forget to note it. The measurement of your height is essential to get the right fit. This helps your tailor understand the "drop" of the suit, that is, the difference between the jacket size and pants.
You Should Measure the Length
Some people want their tuxedos custom-made, so order to get the length right, measure it by yourself. You have to put your arm around the side and position the tape at the base of your neck. You must run the tape down your body to your upper thigh area.
Jacket Chest Size
If you have decided to buy ready-made tuxedos, you should check the number on the label. The number on the label should typically be between 34 and 52 and might also contain a letter or two. This size of the jacket's chest is usually offered in even sizes.
Jacket Length Sizes
Most tuxedos jackets come in three sizes ranging from short, regular, and long. Some brands offer two extra sizes, which are extra short and different lengths so that they can fit all kinds of bodies.
Try on the Jacket First
Trying on a jacket is the best way to find the perfect fit for tuxedos. It would be best if you tried on as many jackets as you want to find the right one for yourself. You don't need a measurement if you go to a showroom as there will be people to help you with it. You should also keep an eye on the "cut" that you can notice on the jacket size tag.
Get a Tuxedo for Yourself
You can buy a tuxedo for yourself from Allton's Clothier, which began in 1995 and has been operating proudly for more than 27 years in and around Oklahoma. They offer only high-quality clothing brands and only gives you adequately fitted garment. Call to schedule your fittings today.