Want to Rent Tuxedo? Follow These Do's and Don'ts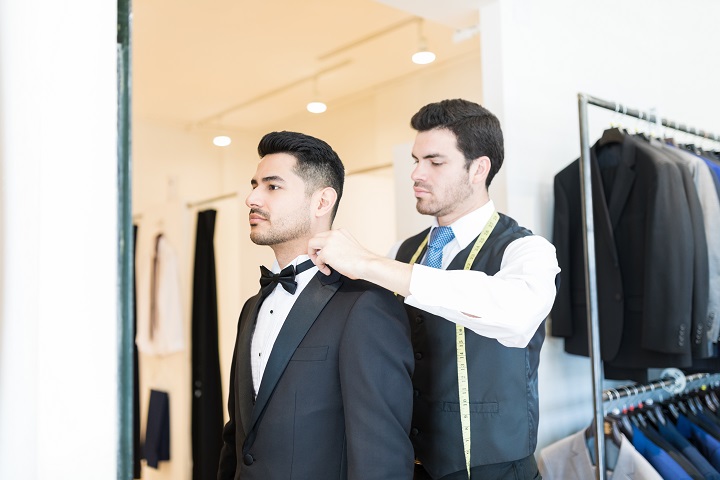 Wedding day means you need to look your best. When it comes to grooms, you have to choose a well-fitted tuxedo. It will not only reflect your style but also must fit you perfectly. Before you are selecting your ensemble, you must keep certain things in your mind. While renting your tuxedo, there are certain things that you must keep in mind.
Keep a Budget
Just like wedding-related items, do not forget to make your budget before you start your shopping. Along with other things, do not forget to include the rental of your lux along with other accessories. Make sure to buy something which is within your budget. Since it is your wedding, you might think of going overboard, but the tuxedo rental services of Edmond believe that you must pick something which is within your budget and is of good quality.
Research Is Necessary
We are all particular about the outfits we wear. Therefore, the best thing you can do is do some research before you are buying something. Doing this will make it easy to find out the inspiration for your wedding day.
Accurate Measurements Are Important
Gone are the days of the old measuring tape as well as inexperienced tailors. Today, you will get fit algorithms that have helped hundreds of customers. All you need to do is answer a few questions and you will be done. The rest of the things will the clothing company will take care of it. No longer the hassle of ill-fitted tuxedos or suits.
Do Not Wait For Last-Minute Fits
Getting a tuxedo or renting one are two different things. Never wait for the last minute time to rent a tuxedo. Waiting for too long will eventually lead to something you don't really like and you don't want that. Also, during the wedding season, the demand for tuxedos always remains high. Leaving for the last moment thing might not turn out to be something too good.
Check the Swatches
Looking at the colors is never the same as holding swatches. When you are renting a tuxedo for your marriage, try to hold the swatches, test the color, the fabric, and other things that will help in making you look good on your D-day.
Want a Well-Fitted Tuxedo For Your Wedding Day?
A well-fitted tuxedo is important to make you look good on your wedding day. Make sure you are visiting Alton's Clothier so that you can get the best tuxedo for your D-day.