Tuxedo Vs. Suits: Why Choose the Former One?
Do you view a person's personality by their choice of cloth? This is a pervasive way people judge each other. Whenever you go to a party, the first thing you notice what the other person is wearing. The main point is how they have paired their entire attire. It is evident that attire is not a crucial thing only for women, but, for men as well.
It has been found that when it comes to choosing a tuxedo and a suit, the choice isn't straightforward for men. They get confused between both options and wonder which one might be better. Just like a woman get confused between LBD or a Maxi dress.
The difference might not be huge, but it is considerable enough to have knowledge about. The details in both attire are what sets them apart, be it the material or how you pair the whole thing. You also need to consider where you might be able to pull off tuxedos in Oklahoma City and where you might wear a suit. This article has pointed out some common reasons for choosing a tuxedo and make your life a little easier.
Best Suited for Wedding
Let's first talk about which one might be the top choice for weddings. Whether it is your wedding or someone else is getting married, looking the best is what matters. You would want everyone to look at you and get astonished by your attire. When it comes to such events, you might want to choose tuxedos over suits. Tuxedos can give you a classier and more elegant look which is just what you want on your wedding day. Nowadays, you get lots of color and style options as well. No matter how tall or short you might be, it suits all kinds of build.
Things You Should Consider
While choosing which one you want to buy: a tuxedo or suit, there are certain things you can consider. A lot of features can make a tuxedo more relevant for the occasion than a suit. Here are the most important factors that make a physical difference.
Details- Detailed work is the main thing you must check while choosing between tuxedos and suits. You will see that the material both of the attire is made of is entirely different. Most tuxedo jackets are made out of satin material, while the suit jacket is tailored from the same material as the entire suit.
Inside wear- Another thing you should consider is the shirt you wear inside the tuxedo with pleats at the front. With suits, you get dress shirts with a spread collar that can be paired with button cuffs.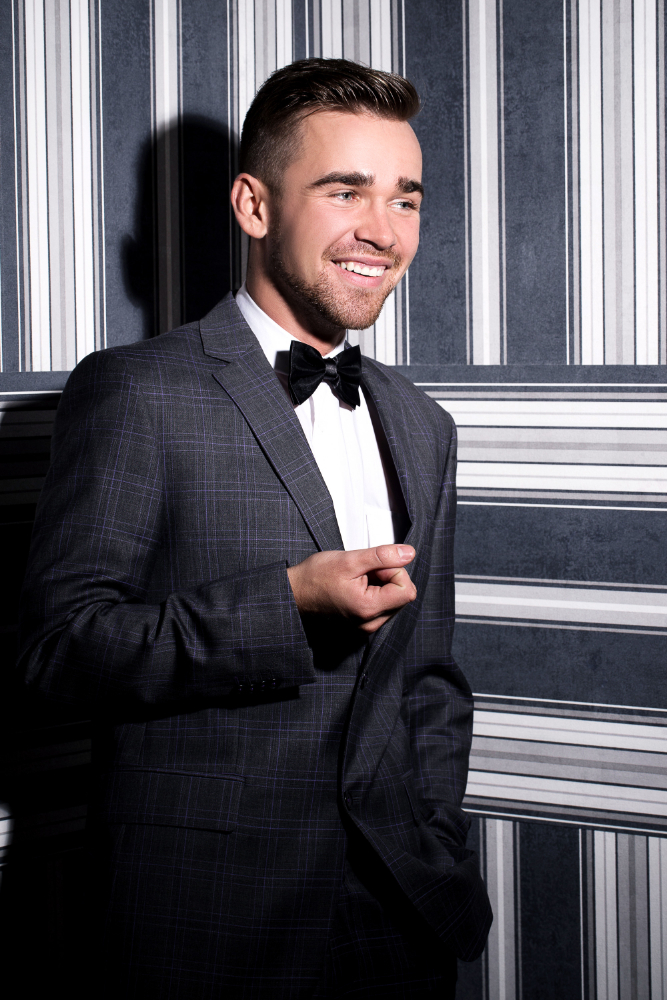 Common Tuxedo Styles to Look for
Here are some tuxedos options for you:
Absolute White- The first option that you have when it comes to tuxedos is the white jacket and shirt combination. This can make you look fancy and can be worn at weddings as well as dinner dates.
Single-Buttoned Tuxedo- Another excellent option for you is the single-buttoned tuxedo. The jacket in such tuxedos does not have more than three buttons and highlights the shirt you are wearing inside.
Round Out Your Options
Now that you know the common differences between a tuxedo and a suit, it should be easier to weigh your choice. If you have already made a choice, check out Allton's Clothier. They have a great selection of styles and provide their customers with custom-fitted attires. They started their business in 1995 and have been providing high-quality service ever since. You can fill out their contact form to let them know what you want.