Tuxedo Fitting 101: Seven Must-Ask Questions for Your Event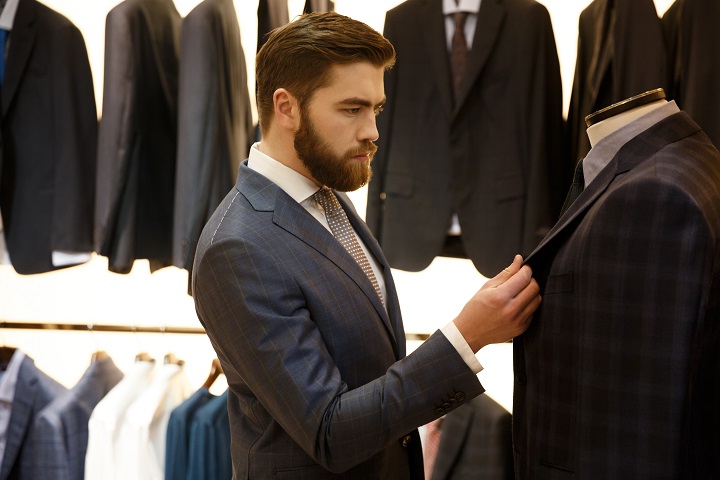 Choosing the right attire for a special occasion can be a delightful yet challenging task. Whether it's a wedding, prom or black-tie event, looking your best is paramount. In the bustling city of Edmond, finding the perfect ensemble becomes a breeze with the right guidance. This article breaks down the essential questions to consider during your tuxedo rental fitting, ensuring you make an informed and stylish choice. With these insights, your tuxedo rental experience will be as smooth and satisfying as possible.
Timing Matters: When Should You Place Your Tuxedo Rental Order?
The countdown to your event has begun, and it's time to consider the important details, like when to order your tuxedo rental.
Typically, tuxedo rental companies suggest ordering your tuxedo at least two to three months in advance. That provides ample time for alterations and ensures the desired style is available. However, many places can accommodate last-minute requests, but it may limit your options or require an expedited fee.
Finding the Right Fit: Which Tuxedo Style Suits You?
"What kind of fit is right for my tuxedo rental?" This query often confounds individuals, especially when facing various styles and tailoring options.
Consider your body type, personal style and the nature of the event. A classic fit offers more room and a timeless look, while a slim fit is tailored closely to the body, accentuating the figure. Consulting with an experienced tailor during your tuxedo rental fitting will help guide you to the perfect fit.
Coordinating the Crew: How to Measure Out-of-State Groomsmen?
Some of your groomsmen might live out of state, so what measurements do they need to order their tuxedo rental? This question can make coordinating your wedding party's attire more complex.
Standard measurements for tuxedo rentals include chest, waist, hip and inseam. Your out-of-state groomsmen can visit a local tailor to get professionally measured. These measurements can be sent directly to the tuxedo rental shop, ensuring a consistent look for everyone.
Stay Trendy: What's in Fashion for Tuxedo Ensembles?
Fashion evolves, and so does formal wear. From lapel styles to fabric choices, staying on-trend is key to a modern appearance.
Monochrome looks, textured fabrics and mix-and-match styles are current trends in tuxedo rentals. It's advisable to consult with a fashion-savvy expert to guide you through the latest tuxedo rental trends. Balancing current styles with your taste ensures a timeless and fashionable look.
Accessorize in Style: What Add-Ons Can Elevate Your Tuxedo Look?
When renting a tuxedo, the accessories can make or break the look. Ties, cufflinks, pocket squares and shoes improve the overall appearance. In Edmond, tuxedo rental shops often provide accessory packages to complement the ensemble.
Consider matching the color of your tie or pocket square with the event's theme. A bow tie offers a classic appeal, while a long tie gives a more modern touch. Quality shoes, preferably in leather, must complete the look. Don't hesitate to ask for advice on accessories during your tuxedo rental fitting.
Plan B: What If Your Tuxedo Rental Needs Last-Minute Changes?
It's the day before the event, and your tuxedo rental isn't quite right. It could be a minor alteration or an unexpected stain. What's the plan B?
Most tuxedo rental companies offer last-minute alteration services; some even provide on-site emergency repair kits. It's wise to schedule a final fitting a week before the event to allow time for any necessary adjustments. Open communication with the rental shop ensures a stress-free experience even when last-minute changes arise.
Budget Considerations: How to Find a Tuxedo Rental That Won't Break the Bank?
While looking dapper is essential, so is staying within budget. Tuxedo rentals vary widely in cost, depending on the style, designer and additional accessories. How do you find a tuxedo rental that aligns with your budget without sacrificing style?
Comparing prices and packages across different tuxedo rental shops can lead to surprising deals. Many shops offer seasonal promotions or group discounts for wedding parties. Don't hesitate to ask about any available offers or discounts during your fitting. Knowing your budget beforehand and communicating it with the rental shop can lead to a satisfying rental experience that won't break the bank.
Step into Elegance with Allton's Clothiers: Your Tuxedo Destination
Ready to make a statement at your next big event from the best shop for tuxedo rental in Edmond? Allton's Clothiers is here to help you find the tuxedo ensemble that fits your personality and style. From expert fittings to a wide selection of the latest trends, we provide a personalized experience that ensures you'll shine. Visit us today, and let us help you dress to impress. Your perfect tuxedo awaits!