Top 4 Shoulders for Men's Suits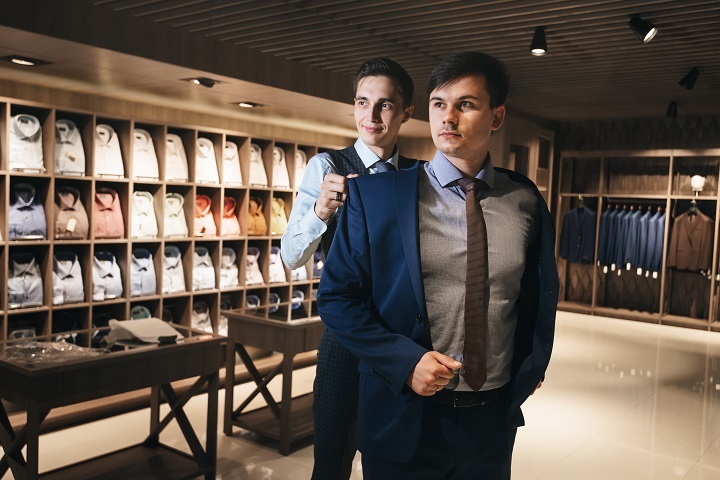 As we know that the collar is the foundation of the jacket if you consider fitness, similarly the shoulder is the foundation of the jacket in terms of style. Many guys do not like a padded shoulder and there is nothing to blame. You can find one common thing from all the old suits from the 80s and that is huge padded shoulders. Most of the clients request to attach a lightly padded shoulder to their custom suits to get a slim fit look. Read on to explore the best types and designs of shoulders for a custom suit.
English Roped Shoulders
Keep in mind that type of shoulder makes the jacket more approachable. Many people think that it is all about padding but the main factor here is the canvas. This type of shoulder provides a dramatic look to your entire attire. Generally, the experts use this shoulder for making tuxedos and power suits. People who have a muscular yet rounded shoulder are perfect for this type of suit.
Milanese Shoulder
It is one of the most common types of shoulder among people. If a client does not want to attach any padded shoulder that means they want to avoid wearing a poor version of this shoulder. But this type goes well with most body types. The tailor creates clean lines and a tailored look without making it odd-looking.
Neapolitan Shirt Shoulders
Generally, this type of shoulder is the least constructed product that tailors make. The experts make it such a unique way that the jacket shoulder line falls on the right edge of the shoulders and creates a drape that looks like a dress shirt. If you wear a casual suit, sport coat or blazer, try this product.
The Unstructured Shoulder
It is made by adding a thin pad or without any pad at all. The line of the shoulder is sloped more and transitions smoothly into the line of the sleeve because of the lack of the padding. It is one of the most casual shoulder styles which is perfect for sport coats and weekend suits.
Why Choose Us?
If you want to tailor a customized shoulder for your suit for a special occasion, then do not be shy. You can contact Alton's Clothier in OKC. The experts can guide you about which type of shoulder provide you elegant look based on the event and also provide gift cards.