The Sartorial Guide: 3 Conquering Interview Attire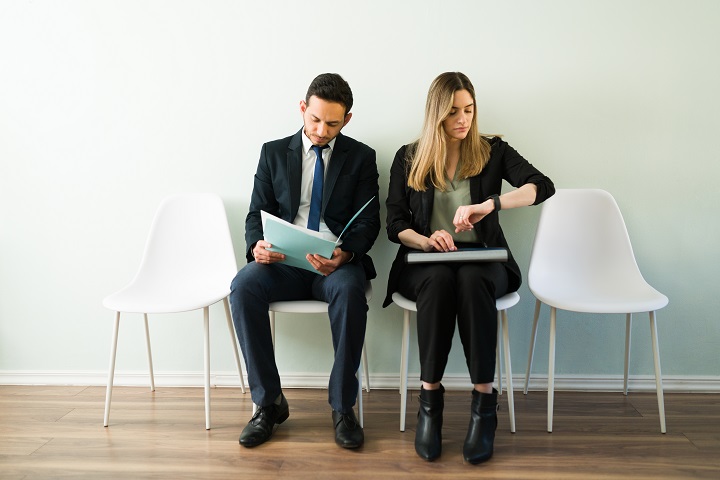 Dressing to impress – the quest to conquer every job interview with an irresistible charm, unwavering confidence and a wardrobe to match. In the world of corporate battles, one must bring forth the armor of a well-tailored suit, for it is not just your skill set and experience that counts but also the impeccable style you present.
Here, we delve into the realm of men's suits, decoding the secrets to nail your interview attire and leave a lasting impression.
Little Research Will Make You Interview Ready
Nothing beats the classic elegance of a traditional formal suit when it comes to men's suits. As you prepare for an interview with a company like a government, law, banking or financial organization that upholds a conservative dress code, opt for a two-piece or three-piece suit in navy, charcoal or black. Complete the look with a crisp white or light-colored shirt, a coordinating tie and polished dress shoes.
Wear Classy Business Casuals
If the organization you're interviewing for has a more relaxed approach to office attire, business casuals are your go-to choice. Mix tailored trousers with a well-fitted blazer or sport coat. Pair it with a custom-fit shirt sans the tie for a professional yet approachable look. Remember to accessorize with a stylish belt and Derby shoes or Oxfords.
Informal Well-fitted Dress Code
"Dress up, not down, but keep it cool,
Informal style is the way to rule."
Creative industries and start-ups often lean toward a more casual dress code. However, an interview still demands a polished appearance. Opt for well-fitted dark jeans or chinos paired with a high-quality shirt. Complete your ensemble with clean, fashionable sneakers, Derby shoes or boots.
Remember a Few Crucial Tips when Dressing up for an Interview
Always dress a level above the company's dress code to show respect and professionalism.
Ensure your clothes are well-pressed and free of wrinkles.
Choose accessories that complement your outfit without overpowering it.
Keep your grooming impeccable – well-trimmed facial hair, clean nails and fresh breath.
Avoid strong fragrances that could be distracting or irritating.
Going Shopping to Branded Clothier Shop for Men's Suits, But Why?
Branded clothiers prioritize the quality of the fabrics and the craftsmanship of the classic men's suits. That results in a superior fit, ensuring you look polished and feel confident during your interview.
Branded clothier shops offer personalized consultations and services, understanding your specific requirements and preferences. They help you choose the perfect attire for your interview, ensuring it aligns with the company culture and dress code.
When shopping at branded clothiers, you can customize your suits and shirts, ensuring they fit your body impeccably and showcase your unique style.
Wide Selection of Styles and Designs
Branded shops have a comprehensive range of suits and shirts, allowing you to select the ideal attire for your interview, regardless of the company's dress code.
Purchasing a high-quality suit from a branded clothier shop is a long-lasting investment that not only elevates your interview outfit but also becomes a staple in your professional wardrobe.
Allton's Clothiers: Your Trusted Ally for Men's Clothes
Elevate your interview game with Allton's Clothiers' best-quality suits and custom shirts in OKC. Book your personalized consultation today for men's suits in OKC and conquer every job interview with impeccable style and unwavering confidence. Don't settle for less. Choose Allton's Clothiers for a long-lasting investment in your professional wardrobe.