The Importance of Men's Suit in Business Field: Explore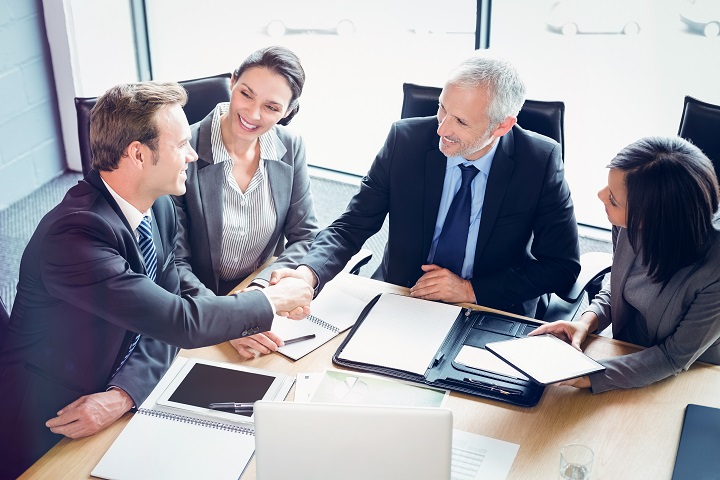 Our outfit plays an important role when we are at work. In most cases, t such as a job interview or selling a product, first impression plays a significant role. An individual's look has to reflect credibility and trust along with indicate his or her position and level in the workplace.
Your outlook conveys your personality, taste and your professionalism. If you are in business, then a men's suit is a must dress code for you. You have to wear it at various seminars, meetings and offices. You must make a wise decision while choosing the suit from shirt to tie and socks as it reflects your personality to others. Find out why this dress code is so essential for your business.
The History of Men's suit
Most of us may know that an individual made a suit for the first time at the end of the seventeenth century and it evolved till the twentieth century. After that, it remained unchanged for a long time and trousers and a jacket was included later. Now there are two types of suits for business. One is a two or three-button single-breasted jacket and another one is a double-breasted jacket. You can wear this suit with only a long-sleeved shirt.
Important Factors of a Suit
It is one of the most important components of the men's suit. The fabric must skim the body without tightening it too much and there should not be any excess fabric in the crotch and armpits. You may not know but everybody notices these small details and changes their impression about the person based on these small factors. Keep in mind that the length of the jacket and trousers must not extend beyond the end of the ankles and wrists. Moreover, the jacket sleeves must show at least 1 centimeter of shirt cuffs.
You may agree or not, but there are so many colors and every color has a certain effect on us. According to the business rule, you may have to consider wearing a dark gray suit if you have to follow a certain formality. This formality requirement originated from the United Kingdom which is the heart of men's fashion.
It is a very practical decision as this type of color can imitate the dust of the city. Color reflects a lot more things than you may know. For example, blue reflects trust in personal relationships and in a business where dark colors reflect power and authority. But if you want to play safe, go for light stripes and checks with little contrast.
Contact Us
Nowadays, suits are important for everyone regardless of their gender and age. If you want to buy or tailor a proper suit, then contact Allton's Clothier in OKC to place your requirement