The Complete Process of How Tux Fitting Works and How It Feels
When preparing for your wedding, you often get flooded with different appointments and meetings with all the service providers. Lack of attention implies your tuxedo fitting might get lost in the ocean of your reservations and other tasks. Sometimes, things get even more complicated if you get pressured by the situation and skip it altogether.
But you can ease some tension if you learn how it feels during a tux fitting. This way, you will be able to release some of the deeply rooted stress. So, let us save time and dive into the topic to learn about different details you need to remember during your tux fitting.
What to Wear for the Best Tuxedo Fitting?
When going for a fitting, your objective is to ensure that your suit perfectly fits you on your big day. So, we recommend you wear what you are planning on wearing under the Tux during the wedding. If you already possess a pair of stylish shoes, try to bring them to your appointment. What's the second option? You can pick similar-style footwear and keep the best pair for the ceremony. This step will give you an advanced idea about how you will look on your wedding day. With enough time in hand, you can even modify your look.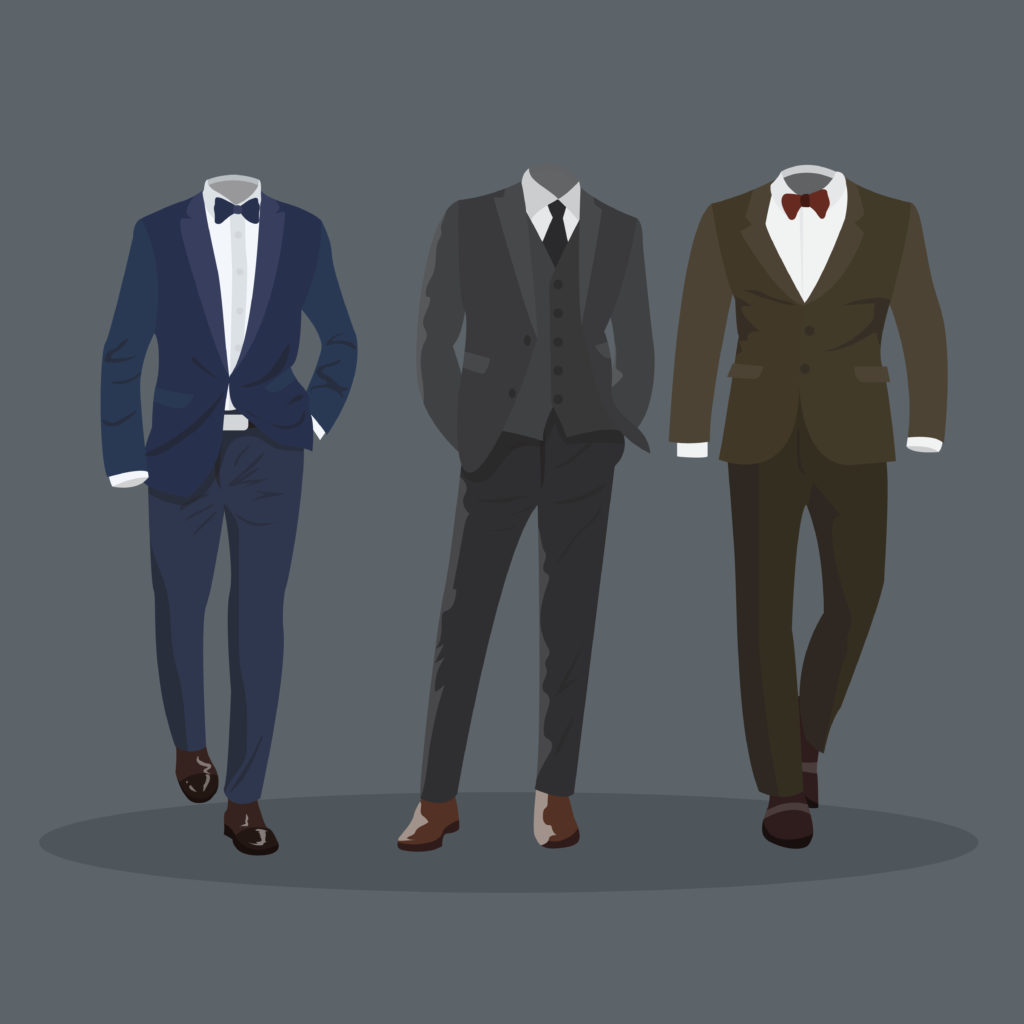 What Do Tailors Measure during a Tuxedo Fitting?
When you are going for a fitting appointment, the employees will take care of the necessary measurements. Your tuxedo shirts will require focus on the chest, overarm, and neck. The hip, waist, inseam, and outseam measurements would be necessary for the pants. Apart from that, they will also measure height and weight. If you take the shoes from the same provider, they will also pay attention to your size.
Learning about the Process of Fitting
The fitting process can be different depending on the shop you are visiting. The tailors will first take your measurements and look for the options available for that given size. After that, it is just a matter of trial and error. You will try out the different suits they have in their store until you find a Tuxedo that feels comfortable and looks good at the same time.
Many tailors use stock suits to determine the fitting. After that, they provide you with the actual suit on the day or the day before the wedding. Your target should be avoiding such scenarios at all costs. You must find a shop that would let you try their actual Tuxedo shirts, pants, and blazers during the fitting. This facility would give you a clearer understanding of how the suit would feel.
Find Suits That Suit You
Now that you know the process of Tux fitting, arrange your schedule and make some time to go for your fitting. But before that, you will have to find a shop with an outstanding stock of suits and accessories. And if you are looking for the best quality Tuxedos in OKC, then Alton's Clothier is the company you need to call. Here you will find the best suits to make your special day even more special. Call now to learn about the rates.