The Best Way to Get a Grooms' Wear: Buy, Rent, or Custom Make
As we squeeze through the freezing days, we are slowly approaching spring. And in spring come a whole lot of weddings. If your wedding is included among the bunch, you have a lot of preparations to do. But all those preparations will be for naught if you do not work on your attire.
You need to find a grooms' wear that pulls all the attention towards you while taking the center stage. If you go to a nearby men's wearhouse, they will present you with a thousand choices. But before you go through them, you must first decide whether to buy, rent or custom-make your suit. To help you with that decision, we will tell you about each option's benefits.
Benefits of Buying Grooms' Wear
If you buy your grooms' wear you will benefit in the following sectors.
If you buy your suit, you will be able to keep the suit even after the wedding. You can wear this suit when your brother or a best friend marries.
Buying a suit means you will be the first person to ever wear the suit. So, if you do not like the idea of wearing a rented suit that several other people wore before, this would be a savior for you.
Benefits of Renting from a Men's Wearhouse
There are some benefits of renting a suit as well. Let's find out.
Often a grooms' wear suit is extremely expensive. If you rent instead of buying, you can save a lot of money. Renting a suit is almost one-fourth of the price of an average suit. If you are running low on the budget for your wedding, this extra money will help you a lot.
If you rent a suit instead of buying it, you will not have to worry about maintaining it after your big day is over. The company you rented from will take care of it.
Buying a suit would let you keep the suit forever. So you would have something to wear at future weddings. But you will then be limited to one design. If you rent your men's suits, you can try out thousands of suits whenever you need to attend a wedding.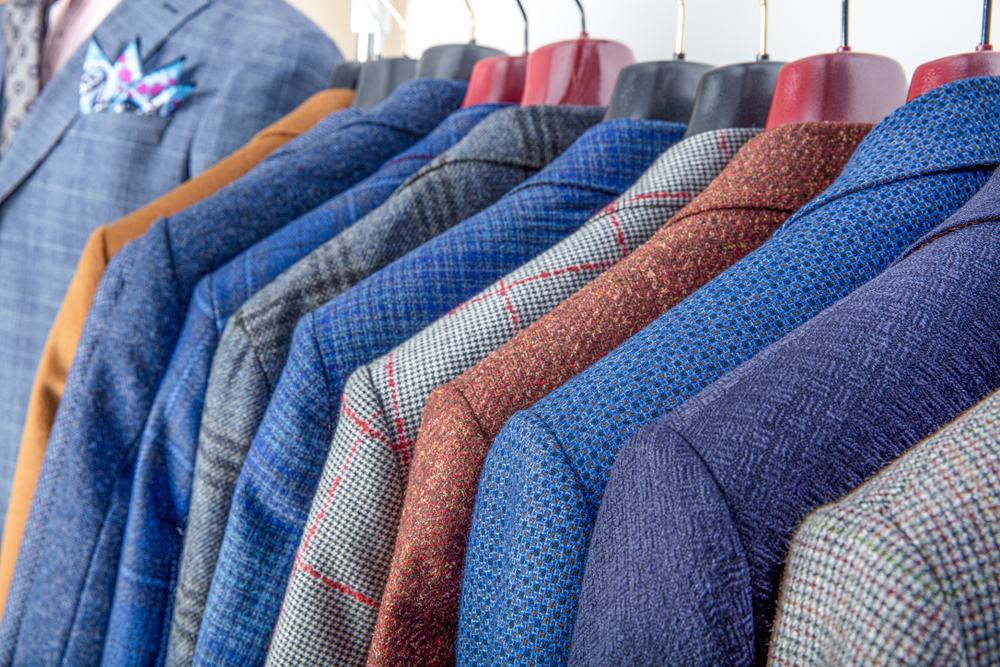 Benefits of Custom-Making a Suit
Like buying and renting, a few benefits of custom-making a suit exist.
You get all the benefits of buying a suit as the custom-made suit will be yours even after the wedding.
On top of that, you get a perfect fit for the suit designed according to your body type. Your small wish and preference would be considered while making the suit. So, this way, you would be able to get a suit that is specifically made to help you steal the show.
Where to Get a Suit?
In either case, you need a suit for your wedding day. Contact Alton's Clothier soon and explore the best suiting options for you. We are one of the best men's wearhouse in OKC. Which means we have everything you may need for your wedding day.