Tailored Elegance: The Power of Custom Dress Shirts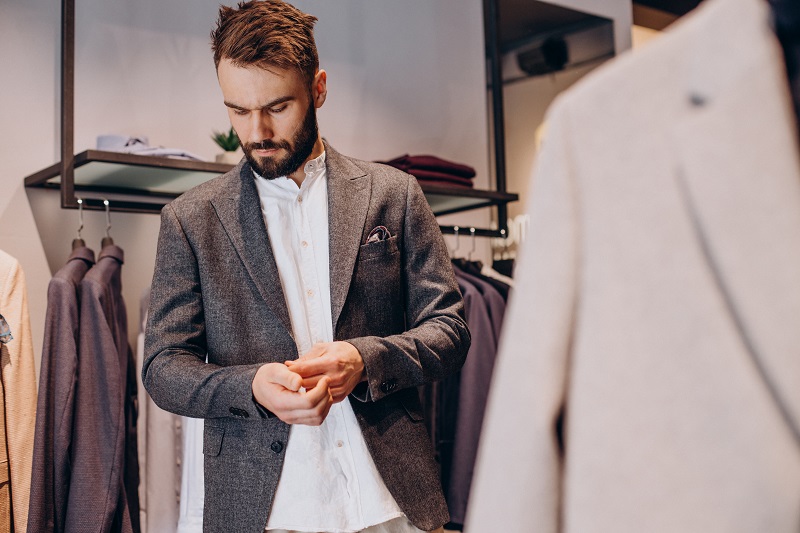 Nestled in the heart of OKC, where style effortlessly meets comfort, lies the solution to your wardrobe needs. Your attire isn't just about the fabric; it's a distinctive statement of who you are. And today, we're about to uncover the key to unlocking your best-dressed self: custom shirts. These aren't your run-of-the-mill garments; they're meticulously tailored to your unique physique, ensuring both a snug fit and a fashion-forward look.
Whether you're a corporate professional seeking to leave a lasting impression or someone who appreciates the sophistication of casual wear, these shirts are your ultimate companion. But when should you make this choice, and how do you go about selecting the perfect one? As we delve into fabrics, fit, collars, cuffs, and construction, you'll soon understand why these custom creations are the go-to option for OKC residents. So, if you're ready to elevate your wardrobe, join us on this sartorial journey through the world of tailor-made shirts.
Why Opt for Custom Dress Shirts?
When you choose a custom dress shirt, you're investing in a garment meticulously designed for you. Unlike ready-made shirts, which are created to fit the average person, custom shirts are tailored to suit your specific body measurements. No more dealing with baggy sleeves or a tight collar; each dimension of the shirt is adjusted to your unique physique, ensuring optimal comfort and style.
Who's the Perfect Candidate? A Focus on Individual Needs
Are you a professional who wants to make a lasting impression in the corporate world? Maybe you're an enthusiast of smart, casual wear. Custom dress shirts are ideal for anyone who prioritizes a perfect fit and individual style. The exclusivity and personal touch these shirts provide make them an excellent choice for nearly everyone.
The Ideal Timing: When to Invest in a Custom Shirt
The ideal time for choosing a custom shirt is almost any significant life event or when your career takes a new turn. Whether it's a job interview, a wedding or a milestone birthday, a tailored shirt will help you stand out. In a busy place like OKC, where impressions matter, investing in custom attire is a savvy move.
How to Select Your Dream Custom Dress Shirt
Selecting a custom shirt is not just about measuring your neck and sleeve length. It's about aligning the garment with your lifestyle and preferences.
A Fabric for Every Mood- From luxurious cotton to practical polyester blends, there's a fabric to suit every occasion and climate. It's essential to consider your day-to-day activities when choosing the fabric. Linen is excellent for hot summer days, while a thicker wool blend might be more suitable for OKC winters.
All About the Perfect Fit- One of the main custom shirts benefit is the impeccable fit. Your tailor will take comprehensive measurements to ensure each shirt section aligns with your body, offering unparalleled comfort.
Make or Break the Look: Collar- The collar is arguably the most noticeable part of your shirt, especially when worn under a suit. From classic to spread styles, your choice of collar can dramatically affect your appearance.
A Show of Cuffs- Cuffs are more than just a functional part of your shirt. They can be a statement piece. Button cuffs offer a more casual look, while French cuffs are more suited for formal occasions.
Construction Quality- The construction of your custom dress shirt can greatly impact its durability. Double-stitched seams and high-quality buttons are some factors to look out for.
Crafting Your Signature Style, One Stitch at a Time
Check the pinnacle of sartorial excellence at Allton's Clothiers and redefine your style. From perfectly tailored custom shirts in OKC to exquisite accessories, we are your one-stop destination for timeless elegance. Step into a world where craftsmanship meets individuality, and every garment tells a story. Elevate your wardrobe today with us and experience the confidence that comes with wearing clothes made just for you.