Suits of Style: Unleashing the Power of Men's Fashion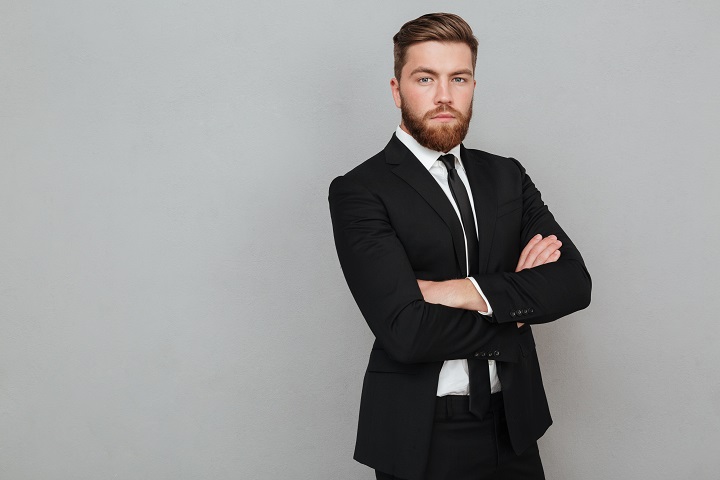 Once upon a time, a group of dapper gentlemen lived in the style-centric city of Oklahoma City, where fashion took center stage. These gentlemen understood the power of a well-tailored suit, for it had the magical ability to transform them into confident and charismatic beings. Each suit they owned was like a key to a unique zone of style, unlocking endless possibilities for them to express their individuality. From elegant wedding suits that made them the knights of love to breezy summer suits that kept them calm amidst the scorching sun, they embraced every occasion with impeccable style. Among their prized possessions were:
The navy slim-fit textured blazer.
The yellow two-piece suit.
The navy three-piece suit.
The super slim fit men's jacket.
The formal wine slim-fit blazer.
These attires were their secret weapons, carefully selected to conquer the world with unparalleled charm and sophistication. Join us on a journey through the world of men's suits as we unravel the secrets of these enigmatic gentlemen and reveal how you, too, can master the art of styling your suits in OKC.
Sartorial Secrets Unveiled: A Suit for Every Occasion
Wedded Bliss: Wedding season calls for a dashing suit to make you stand out. Opt for a well-fitted suit that complements the wedding theme and your style. Opt for a classic black or navy suit, which offers timeless versatility and pairs effortlessly with various shirts and accessories. To ensure a polished look, we recommend opting for tailored fits.
Summer Sizzling Styles: Dressing for hot weather can be challenging, but you can stay stylish and comfortable with the right suit. Lightweight fabrics like cotton and linen are excellent choices for summer suits. Linen suits, in particular, are famous for their breathability and relaxed aesthetic. Pair them with a light-colored shirt and loafers for a sophisticated summer ensemble.
Lounge Like a Boss: Lounge suits are perfect for semi-formal occasions where you want to maintain an air of sophistication without being overly formal. These suits typically consist of a jacket and trousers in matching or complementary colors. Opt for a slim-fit silhouette and experiment with patterns and textures to add depth to your outfit.
Suit Nirvana: Unveiling the Best Suits for the Modern Gentleman
Navy Swagger: This versatile navy blazer is a must-have for every man's wardrobe. The slim-fit design gives a modern touch, while the textured fabric adds depth and visual interest. Pair it with a crisp white shirt, tailored trousers and a patterned tie for a polished look suitable for formal and semi-formal events.
Rock the Yellow Two-Piece Wonder: If you're bold and want to make a fashion statement, a yellow two-piece suit is an excellent choice. This vibrant suit is perfect for summer occasions and outdoor events. Keep the rest of your outfit simple by pairing it with a white shirt and brown loafers to let the suit take center stage.
Unleash Elegance with the Three-Piece Masterpiece: A three-piece suit adds a touch of grace and sophistication to any ensemble. The navy color is timeless and versatile, making it suitable for various occasions. Wear the vest for a formal event and remove it for a casual look. Pair it with a white or light blue shirt and polished Oxford shoes for a classic ensemble that never fails to impress.
The Super Slim Fit Jacket You Need: For those who prefer a sleek and modern look, a super slim-fit jacket is the way to go. This tailored piece accentuates your physique and creates a sharp silhouette. Pair it with slim-fit trousers and a crisp shirt for a contemporary and polished appearance.
Be the Toast of the Town in the Wine Slim-Fit Blazer: Add a touch of sophistication to your wardrobe with a wine-colored slim-fit blazer. This rich shade adds depth and elegance to any outfit. Pair it with black trousers and a white shirt for a classic formal look, or experiment with different patterns and colors to showcase your style.
Masterful Styling Tips to Elevate Your Suit Game
Fit for Greatness: Regardless of the suit style you choose, always prioritize a proper fit. Ill-fitting suits can ruin your overall appearance, so invest in tailoring to ensure your suit hugs your body in all the right places.
The Art of Thoughtful Detailing: Accessories can elevate your suit game. Add a pocket square, tie or lapel pin to enhance your outfit. Just remember to keep it tasteful and in line with the occasion.
Where Style Meets Sole: Pay attention to your shoe choice, as it can make or break your outfit. Oxfords or brogues are timeless options that complement suits perfectly. Opt for black or brown depending on the suit color and required formality.
Dressing the Part for Any Occasion: Consider the location and weather when styling your suits. For example, if you're in OKC, where summers can be hot, opt for lightweight fabrics and lighter colors to stay comfortable and stylish.
Elevate Your Wardrobe and Unleash Your Inner Gentleman
Experience the epitome of elegance and sophistication at Allton's Clothiers, where we redefine men's suits in OKC. Discover a curated selection of exquisite suits tailored to perfection and crafted with meticulous attention to detail. From timeless classics to contemporary styles, our collection will elevate your wardrobe to new heights. Visit us today and dress to impress!