Suited Up: Your Ideal Wedding Rental Guide is Here
Your wedding day's anticipation, excitement and thrill cannot have an explanation in words. You have waited for this day your whole life and now it's time to make it memorable in every possible way. Every detail counts, from selecting the perfect venue to picking out the right flowers. And when it comes to the groom's outfit, there is no room for compromise. The right tuxedo or suit can make all the difference, leaving a lasting impression on your wedding guests.
If you're getting married and looking for a tuxedo rental in Edmond, you've come to the right place. The world of tuxedos and wedding suits in OKC and Edmond can be overwhelming, especially when renting or buying. But don't worry; we're here to help you make the right choice.
We have everything you need to know about tuxedo rentals, from determining the cost to the step-by-step process of online rentals. So, let's get started.
Is a Wedding Suit Rental Suitable for You?
Before we dive into renting or buying a tuxedo or suit, it's essential to understand whether the rental suits you.
Wedding suit rentals are ideal for those who don't wear formal attire often, don't want to invest in a tuxedo or suit, or want to wear a designer outfit without paying the total price.
Renting a tuxedo or suit is also an excellent option for destination weddings, as it saves you from the hassle of carrying your wedding attire.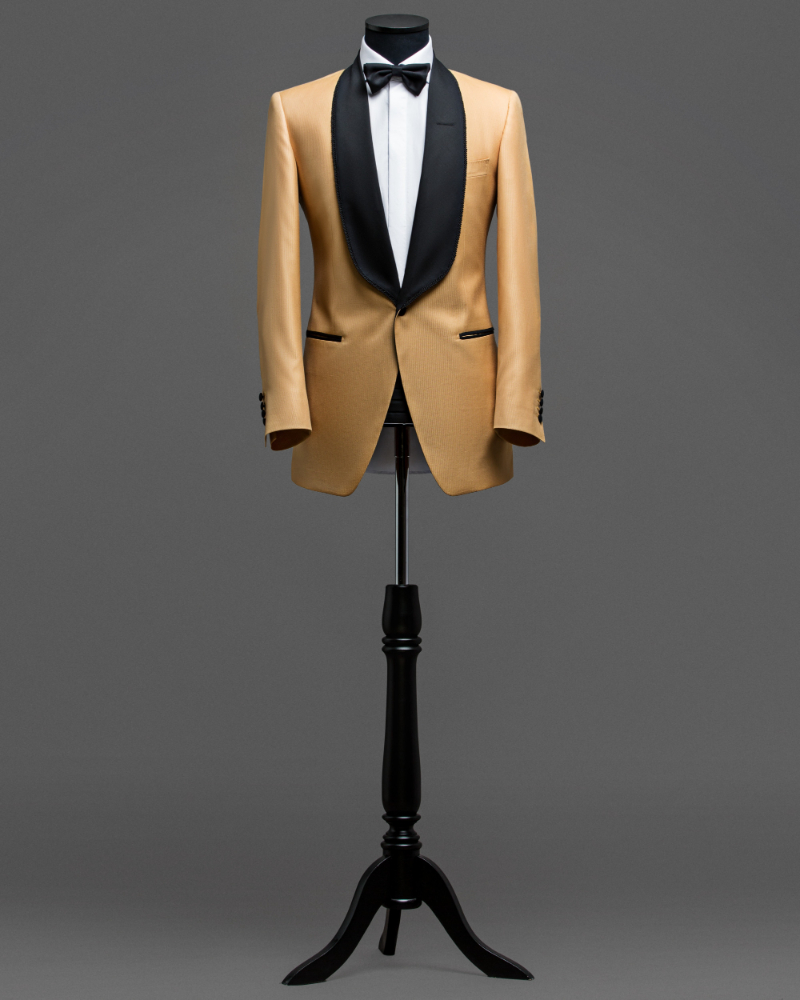 Choosing between Renting and Buying Wedding Tuxedos or Suits
Now that you know a little about whether a wedding suit rental suits you, let's discuss the pros and cons of renting versus buying.
Buying a tuxedo or suit is a good investment if you wear formal attire often, but it can be expensive. The average cost of a tuxedo or suit ranges from $500 to $2,000.
On the other hand, renting a tuxedo or suit can cost as little as $100.
The choice depends on your situation and preference.
Determining the Tuxedo Rental Cost
The cost of renting a tuxedo or suit depends on various factors, such as the rental period, the designer and the style.
A tuxedo rental ranges from $100 to $250, while the average cost of a suit rental is between $100 to $200.
Additional charges may include alterations, accessories and insurance.
It's essential to remember that prices may vary depending on the location, so check the prices in Edmond before renting.
The Step-by-Step Process of an Online Tuxedo Rental
Renting a tuxedo or suit online has become a popular option for couples planning their wedding. It's convenient, saves time and offers a broader range of options. Here's a step-by-step process for renting a tuxedo online:
Step 1: Choose Your Tuxedo or Suit
The first step is to choose the tuxedo or suit you want to rent. Browse through different designs, styles and colors and select the one that fits your wedding theme and personal style.
Step 2: Get Measured
Once you've chosen your tuxedo or suit, it's time to get measured. Most online rental websites offer a step-by-step guide on measuring yourself or visit a local tailor for accurate measurements.
Step 3: Place Your Order
After you've chosen your tuxedo or suit and gotten measured, it's time to place your order. Double-check all the details, such as the rental period, accessories and delivery date.
Step 4: Receive Your Tuxedo or Suit
The next step is to wait for your tuxedo or suit to arrive. Most rental websites offer home delivery or you can pick it up from a local store. Try it as soon as you receive it to check for any fitting issues or damages.
Step 5: Return the Tuxedo or Suit
After your wedding, it's time to return the tuxedo or suit. Make sure to follow the instructions provided by the rental company, such as cleaning and packaging. Most rental companies offer a prepaid shipping label, making it easy to return the outfit hassle-free.
Allton's Clothiers – Your Go-To Destination for Tuxedo Rentals in Edmond
Now that you know everything about renting a tuxedo or suit for your wedding, let us introduce you to Allton's Clothiers. As a dependable men's formal wear provider, we are your go-to destination for tuxedo rental in Edmond. With a wide range of designer tuxedos and suits, you will find the perfect outfit for your big day. Our experienced professionals will guide you through the rental process, ensuring a perfect fit and a stress-free experience. We also offer a variety of accessories, including shoes, ties and cufflinks, to complete your wedding look.
Our competitive pricing and reliable customer service make us the preferred choice of many couples in Edmond and OKC.