Styling Out the Right Way with Best Men's Suit Colors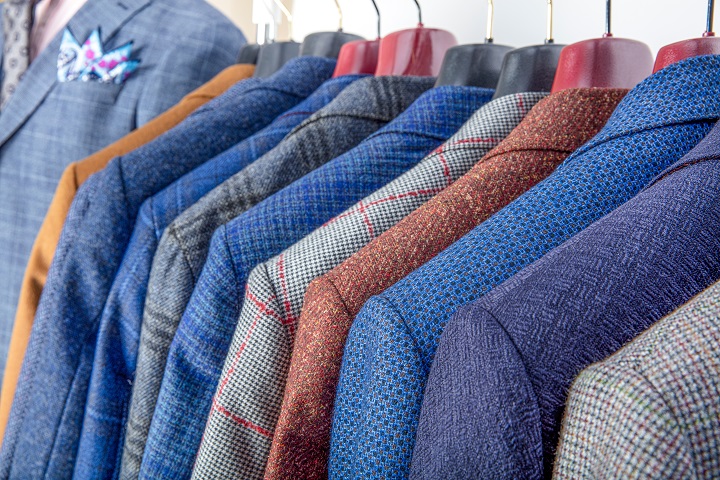 At least two suits are necessary for a man. Three is a possibility. However, what colour suit do you choose? You want to make sure you get the outfit right because custom suit is indeed a big investment. Because certain suit colours are more adaptable than others, making this decision even more difficult. You'll stand out like a sore thumb if you wear the incorrect hue to the wrong event. You'll appear dumb at best, and disrespectful at worst if you do this.
We will show you how to pick a suit colour in this article.
Navy Blue Suit
In the United States, navy blue has supplanted charcoal grey as the de facto hue. Every retailer that sells suits for men will have at least one in navy blue in stock. Men who want to blend in and be recognised for their abilities rather than their wardrobe can choose for navy suits. Because navy is such a neutral colour, a guy can easily add fashion-forward accents to his blue suit if he so desires.
Charcoal Gray Suit
One of the simplest options when learning how to pick a suit colour is a charcoal grey suit, which is almost as adaptable as a navy suit. As an added benefit for younger men, it can give them the appearance of being slightly more mature than the former.
If you're looking to make a young man appear even more youthful, wear navy suits rather than charcoal grey suits. There are several shades of charcoal grey to choose from. With a charcoal custom suit, a guy can be more daring with the shirts and ties he combines with it because it is a neutral colour (i.e., without colour).
Whether you're going to work, church, or attending a wedding or funeral (or even meeting the president), this is an appropriate level of formality.
Light Gray Suit
When compared to other grey suits, this outfit is noticeably lighter. This suit is versatile enough for spring, summer, and fall, so you don't have to worry about learning how to pick a suit colour. Instead, focus on the shirt and tie. The light grey suit is a more laid-back option. An investment in one should be made only when one has all of the "must-haves" in his closet.
If you're tired of wearing the same old colours, try this one out. Adding patterns like checks or herringbone is easier when the suit is in a lighter colour since the patterns can be seen more clearly.
Alton's Expert Advice
You need expert advice to flaunt your style the best way. Are you looking for one? Contact Alton's Clothier in Oklahoma to get idea of your custom suits.