Style The Summer Season with These Great Suit Ideas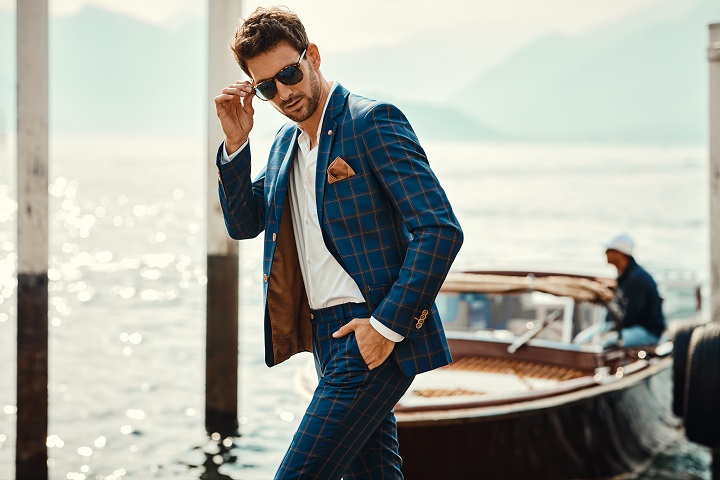 Summer has arrived and we are all thinking how to experiment with new and look by keeping intact the comfort level. Whereas internet is flooded with women's attire and new style, little do we know about men's fashion. To add up something to the men's wardrobe too, we have come up with some stellar ideas of men's suits for this scorching summer season of Oklahoma.
These summer suits can be an excellent addition to your collection. It is good to for a custom suit that is tailored to your own body measurement. The fittings will be extremely comfortable, and it can also reflect your own personal style and preference too. Check out the amazing collections that Allton's Clothier has brought forward to you! Choose one of the followings and get it custom-tailored by this affordable and trendy tailor in Oklahoma.
White, Beidge, and Cream Suit
Lighter color and warmer months have a bond! They work beautifully during the summer months. You can choose fabrics like linen or cotton and go for pastel colors like beige, cream or white. You will feel extremely comfortable and happy with a light-colored custom-made suit.
To get a complete look, go for accessories like brown suede loafers and jet-black tie. Your office bestie will go 'WoW' instantly.
Corn flour Blue Suit
Blue Is the Warmest Color! If you want to attend a summer wedding or a birthday party, a light-colored blue suit will work best for you. Pastel colors look best during the heat and men's suit get a different elegance too. If you want to go for a casual party, pain your blue colored suit with full white shirt and loafers without socks.
You can wear a white trouser to keep the look simple if you want. Or else, go for a dark trouser and black loafer to reflect a bold look.
Pastels Suits to Give Life to Your Wardrobe
If you do not have any color preference or you are not very choosy, going for any pastels during the summer months is great! Be it a wedding or a summer party, Mint or Pink Pastels work like magic.
You can go for a dark colored shirt inside with a tie to give it a quirky look. If you want to keep it even simpler or casual, a polo T shirt is also a way to go!
Allow Us to Create Your Style
If you wish to know about more such options, come to Allton's Clothier. Our experienced fashion divas in Oklahoma will tailor-made your suit just the way you want. Talk to our skilled tailors to get some innovative yet classy suit ideas now.