Some Trending Tuxedo Colors to Choose These Days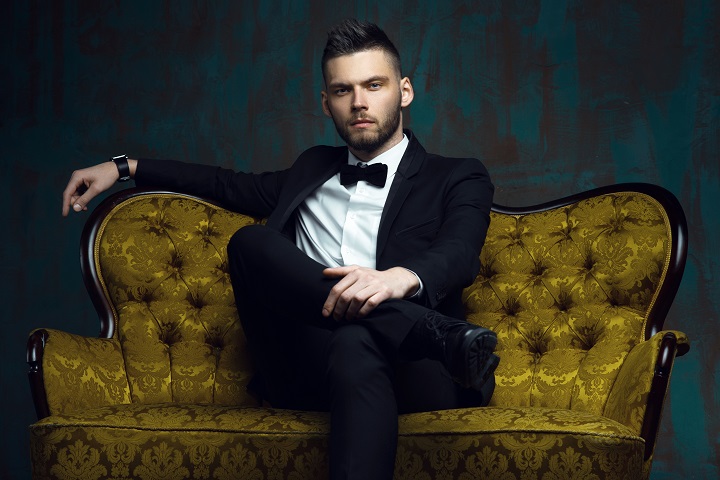 Reveal your real colors with the best shade in tuxedos. Recently, there have been some amazing and trending colors in tuxedos to choose from. Curious to know about the hottest colors in the tuxedos? check here.
Stunning Blue Mood
You will get multiple options in blue, whether it is light blue, dark, or navy, everything is for you. The blue shade has made a comeback and the shades have been reinvented. Gone are the days of wearing powder blue coats and ruffled shirts.
You can wear sophisticated midnight blue or dark blue tuxedo during the colder months as these colors will definitely keep you warm. However, if you are attending a daytime wedding, colors like cornflour blue is one of the finest choices you can make. This one will not only make you look elegant but also will provide you with utmost comfort.
The blue color is quite versatile and goes with almost every occasion. Not only that but the blue color matches every fresh color, making it a perfect option for the wedding mood.
Grey Can Be the Best Option
Honestly, grey is another versatile tuxedo color to choose from. Depending on how well you can accessorize, the grey can make you look your best. On top of that, this tone is perfect for attending any outdoor, destination, or even indoor wedding. Grey comes with a compelling and eye-catchy look.
You will come across many coats having the feature of a two-button front opening along with flap pockets. To top it off, you will get a notch lapel, which is no doubt an eye attraction for everyone.
If you need a choice, you can go for the gunmetal gray color that will provide you with a formal feel. When opting for a tuxedo rental, the best thing you can do is choose a light color for a daytime wedding and dark color for a nighttime wedding.
Look Dashing in Black
A classic black tuxedo is always in fashion. However, the truth is when choosing a tux, you have to consider when is your event begins and ends. Choose a smooth black color having a vintage touch if you are attending an evening event.
Instead of a black bow, you can choose a black tie as it will look absolutely stunning with almost every black tux. If you want to look like a showstopper, these pairings will definitely look good on you.
Present Your Best Self on The Wedding Day
Nothing is more important than looking your best on your wedding day. At Allton's Clothier, we have a wide range of tuxedos to choose from. Come visit us!