Setting Foot onto the Every-Occasion Shoes for Gentlemen
Oklahoman gentlemen always find it necessary to look and feel comfortable and stylish on all occasions. Undeniably, men's shoes in OKC are integral to fulfilling this goal. We know the struggle stories of guys who can't match their footwear with their outfits.
The unresolved queries of men persuaded us to formulate a reliable guide. One good read is enough to expose you to the world of the best men's shoes for every occasion.
Firstly, we will discuss some applicable rules that you need to follow.
Secondly, you will recognize some situational choices to make your day special with the right pair of shoes.
Get ready for an informative walk!
Recognizing the Vital Rules of Men's Shoes
Rule 1: Fill the Void of Sports Wear
Sports shoes are the irresistible components of a man's footwear collection. They provide the appropriate cushioning support for everyday activities because of the following features:
Sturdy Soles
High-Quality Outer Material Comprising Mesh
Many men in OKC go for the red-colored option, which looks terrific for workouts and morning jogs.
Rule 2: Wearing an All-Rounder Casual Shoe
Versatility becomes apparent with navy blue casual men's shoes. One should prioritize durability and ease of wear while choosing the product. Not only are these shoes ideal for all occasions, but they also enhance the look with a casual ensemble. You should invest in these all-rounder shoes.
Rule 3: Buying an Easy-to-Wear Slip-On
Slip-on shoes take the style and elegance factors to the highest peaks. Oklahoman gentlemen who look for a durable pair of casual wear can opt for this option. Below are some unignorable features:
Slip-on comes with convenient-boosting soles that provide better traction.
High-quality outer material takes care of the durability segment.
One can pair these casual men's shoes with casuals to impart a stylish vibe.
Rule 4: Making Space for Classic Formal Shoes
A pair of attention-grabbing classic formal shoes make every man's to-do list. Although formals provide a minimalistic design, their comfortable appeal makes them ideal for prolonged office hours. Let's not forget the stylish leather appearance that comes with these shoes. You can pair them with any formal outfit and trousers to look and feel the best.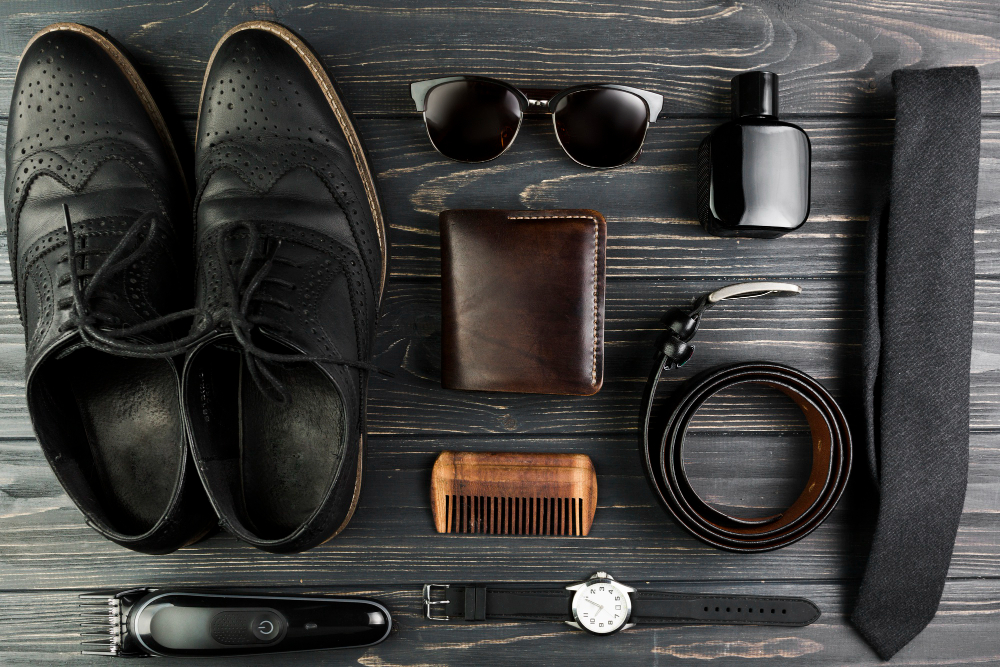 Observing Some Situation-Based Picks
Suit and Tie Demand: Is looking impeccable in a formal dress suit your primary objective? A pair of stylish Oxfords will save the day.
The Work Hour Requirement: Although we discussed classic formal shoes, you can also pick brown longwings as men's shoes for office wear.
Spending Time with Friends: If you and your cool friends have sudden outdoor plans, Desert Boots or Canvas sneakers would be the best choice.
Outings with Family Members: While planning a date with your loved one or going for lunch, you can't go wrong with Monk-Straps and Brogues.
Vacation Calling: Finally, vacation plans require flat-footed and comfy pairs of shoes like Loafers. (They also fit nicely inside your suitcase.)
Make Your Charisma Last Long with Allton
Allton's Clothiers is where men upgrade their style and wearable comfort to the next level. We care about fitting requirements and aim to meet clients' needs. Leave your unresolved queries to our team and prepare for a style-boosting thrill.