Revealing the Men's Extremely Popular Summer Apparel List for All Occasions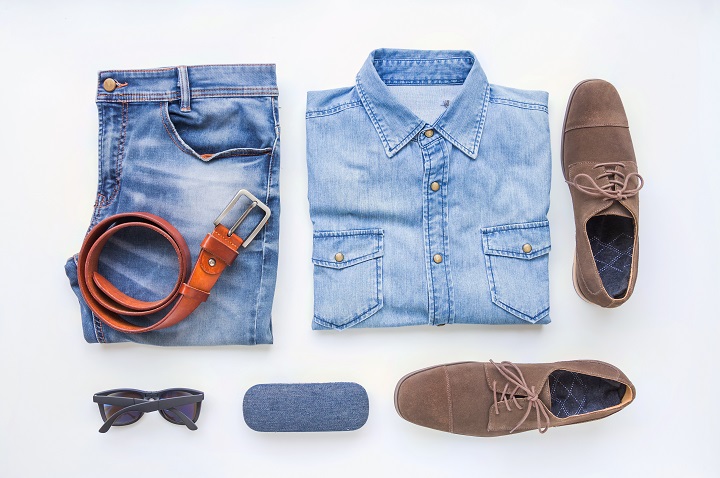 The scorching heat of the summers in OKC invites the need for comfortable and trendy wear. However, most men are confused about selecting the best apparel per their needs. Hence, we decided to reveal our ideal clothing list for the summers.
Not too long ago, we had a few clients from OKC who needed the reliability of the top-notch men's wearhouse for their fashion requirements. Besides guiding them through the process, our professionals highlighted the importance of fitting for a more confident appearance. This assistance brought a sense of holistic style up-gradation to their clothing needs. Let us now explore the list of outfits.
Eyeing for the Date Night Outfits
Summer dates usually denote a riverside meal, an outdoor casual drink, or a cinema visit. However, it will help if you rely on an intelligent strategy for your dating essentials. Some eye-catching options include short sleeve shirts with light-colored Chelsea boots and jeans, an Oxford shirt with chinos or jeans, a summer jacket and chinos, and a light suit with shoes and a t-shirt.
While keeping things light, you must stay alert to weather fluctuations if your date stretches to late evening or early morning hours.
Looking at the Smart Work Apparel
Besides relying on the ideal men's wearhouse for fitting up-gradations, you must be careful while choosing the work outfits. Although many men have to wear smart suits in the scorching heat, it is better to put on the trousers and a shirt and wear the suit when required. This trick will save you from the hassle of sweating.
Choose lighter colors such as navy or grey for suits and light blue or white for your summer outfits. It is better to stay away from black as they are heat inviters.
Contemplating the Wedding Outfits
Summer often enhances the arrival of wedding events in OKC. You must stick to extra light clothing for maximum comfort in such weather conditions. If the ones getting married are not so close to you, you can adopt a casual approach. For instance, say yes to the light-colored shirt and a comfortable pair of trousers or a full suit with a t-shirt. Moreover, you can pair these with casual shoes such as a pair of loafers or brogues.
Elevate Your Style Statement
Allton's Clothiers is one of the most famous men's wearhouse to satisfy your summer fashion needs. Our expert team has the experience to guide you in every step of the procedure and helps you upgrade your style ethics. It's time to surpass the ordinary!