Reasons to Invest in Bespoke Dress Shirt for Yourself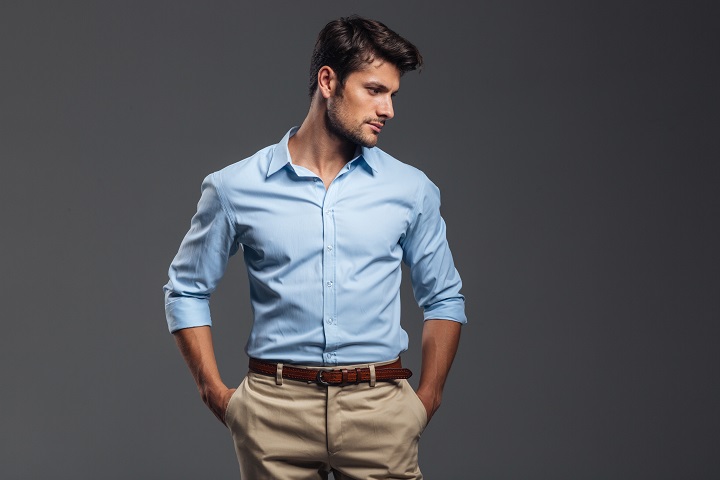 Nothing beats the fashion of wearing custom dress shirts. Earlier, only the rich used to wear since they were the privileged ones. However, today it is no longer confined to celebrities, elites, or business tycoons. Even you can wear it if you are into styling or fashion.
The best part of bespoke dress shirts is they are completely personalized. You can give direction to the tailor regarding the style you want, and voila! It will change your entire look and give a whole new character to you. Let us see why you should invest in bespoke dress shirts.
Gives You a Perfect Fit
When buying any shirt or trousers, the first thing that you must keep in mind is the fit since it is the top consideration. Custom clothing is all about the proper fit and style. Your tailor will take the correct measurement and make a new shirt.
You will notice that custom shirts fit perfectly without any hassle. After all, if the shirt you are investing in does not fit you perfectly, everything will go wrong irrespective of the style or the quality.
Get a Personalized Design
If you are particular about your style and fashion, nothing can be better than investing in Oklahoma's custom shirts as there are endless possibilities. When you visit a dress store, often you struggle with choosing the correct fabric, the color of the shirt, pocket style, and much more.
However, with the bespoke shirts, things are completely different. The reason behind this is you can personalize your own design that you want to include in your clothing. All you have to do is tell your tailor regarding the style you want, and you will be done. After a few weeks, you will get something that has a perfect fit and the style you wanted for a long.
Value for Your Money
With the bespoke dress shirt, you can get value for your money as the final product is something that you wanted in the first place. As long as the tailor is there, you can get whatever you want, and he will do the magic.
Normally, opting for the custom dress shirt might seem like a more costly affair than buying shirts offline or online, but investing money in it is worth every penny. With a bespoke dress, you get multiple choices in terms of the fabric, design, sleeves, pocket, etc.
Convinced About Getting Custom Shirts For Your Closet?
Well, by now, you must have understood the benefit of investing in a bespoke shirt for yourself? At Allton's Clothier, we provide top-notch custom shirt dresses with which you will fall in love with. Visit us today!