Picking the Ideal Tuxedo Shoe Type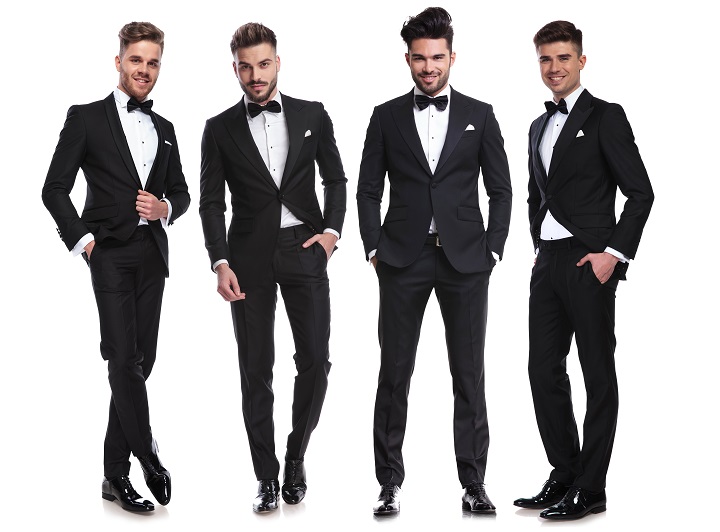 Wearing a tuxedo requires men to be peculiar with every detail of clothing. There is no denying that men's shoes play a vital role in this regard. Making a wrong choice can spoil your overall experience and makes you appear more unsophisticated and sloppier.
Being a part of a grand celebration or wedding reception in OKC, you must look for the appropriate tuxedo shoes. This will make you feel more confident aside from looking good.
Following are some of the best types of tuxedo shoes to opt for:
Derby Shoes
One of the most differentiating features of these shoes is their open-lace look, which implies that the shoe's facing opens at the bottom. This gives rise to a more sophisticated look and a versatile feel. Instead of choosing only the black Derbies, you can pick other color options including red and brown shades.
Oxford Shoes
These are considered the most sought-after men's shoes to pair with tuxedos in OKC. The formal lace-up options get categorized into two parts: Derby shoes and Oxford shoes. Both types consist of a vamp, which covers the sides and back portion of the shoe.
They have lower heels than other formal shoe types and have a Goodyear welt construction.
Brogue Shoes
If perforated patterns are your priority, this option will not disappoint you. These shoes are available in Oxford as well as Derby styles. However, their style is considered one of a kind.
The USP of these tuxedo shoes is their decorative detailing present on toe caps. This gives off a more laid-back look in comparison with the sophisticated and sleek design seen in a patent leather shoe.
Traditional Pump Shoes
Men looking for a conservative and old-school appearance can go with traditional pump shoes. When paired with tuxedos, these shoes create a neat formal appearance.
Although it is mostly preferred by people looking for traditional designs, it still receives appreciation from many. It features a unique flat or pinched silk bow running around the center of its upper.
Velvet Loafers
These loafers are ideal for semi-formal events. They are mostly paired with a black or white dinner jacket tuxedo. The socks can be ditched during the summer months for a breathable and convenient fitting.
When Quality Meets Comfort
Allton's Clothier proudly presents itself as one of the leading private and customized fitting companies in OKC. Our 25 years of experience in the industry ensures perfect fittings with proper attention to detail. Contact us to get your desired fitting scheduled.