Men's Formal Wear for Any Occasion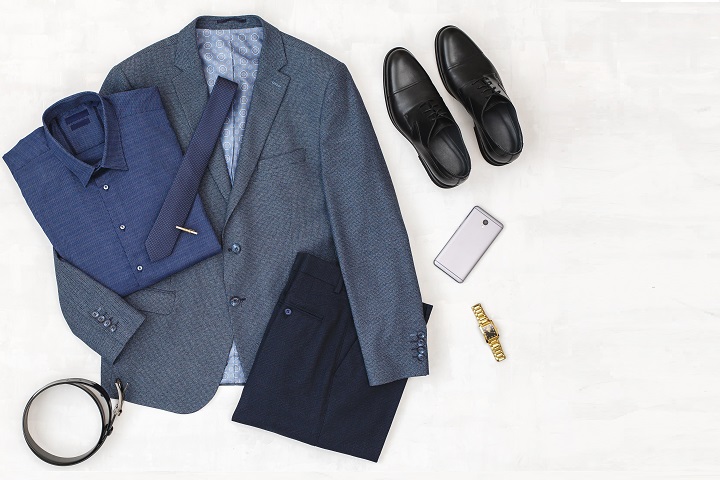 When it comes to styling, choosing the proper men's formal wear is equally important as choosing an attire for a woman. Formal attire for men has to be something that does not make one look overdressed and yet appear stylish and professional enough.
Styling for a formal occasion requires you to keep a few things in mind. How you dress should decide what impression you leave on people. Hence, it is important to choose formal wears that are smart and fun at the same time. So, let's take a look at what we got up our sleeves.
Blazers:
A blazer is such a versatile piece of clothing that you no one will want to miss a chance to wear it. Pair it with the right type of shirt and pants to get the desired look. Blazers are available in different types of fabrics like cotton, polyester, flannel and even wool for you to choose from. When looking for men's formal wear, you should definitely consider investing in a blazer that will keep you warm during the chilly Oklahoma days. Pair your blazer with jeans to look cool or pair it with formal pants to look professional.
Suit:
If we mention blazers, can we forget about suits? Suits are something that can instantly elevate your overall appearance. No matter what occasion you are attending, from an office party to a date-night and even a funeral, you can blindly trust your favorite suit.
However, there is one thing that can make or break your look and that is the fitting of your suit. Make sure to get your suit tailored to fit you perfectly to avoid looking bulky. Also, do not commit fashion crime by pairing your suit with a printed shirt. Just plain and crisp solid shirts should make you look edgy.
Scarf:
Just because it is men's formal wear, it need not be too formal though. You can always style it up by pairing a stole or scarf with your T-shirt. This is ideal for office parities where you want to appear elegant and fashionable.
Pants:
While you have figured out what to wear waist up, you might have forgotten to pay attention to the pants that you need to pair with the blazers or the t-shirts. Worry not, we got you covered. Pants play a pivotal role in creating an impression. Hence, we suggest you choose tailored ankle pants. Choose the fabric that you are comfortable in and look chic and slick.
Whether you have made up your mind or if you are still confused about what formal wear to choose, Alton's Clothier is the right place for you. Visit our website to get in touch with us and find the best men's formal wear in OKC.