Men's Dress Shoes Options to Choose: Match Your Style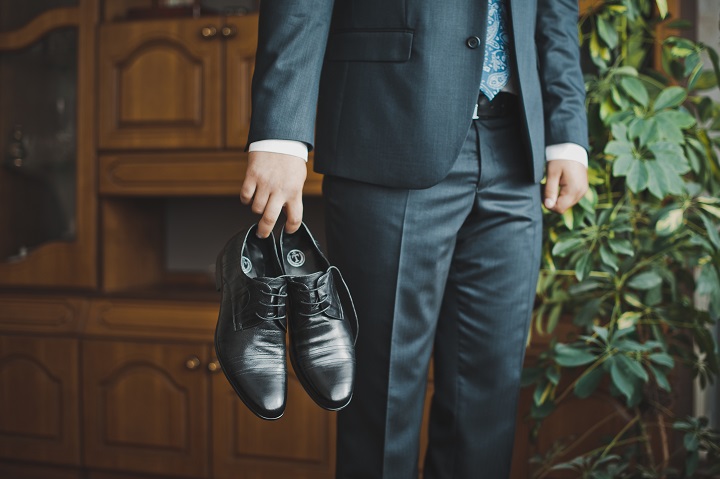 An age-old adage suggests you can gauge a man's character by looking at his shoes. His footwear's state, style and quality can reveal more than just his sense of fashion. They can also divulge his attention to detail, appreciation for craftsmanship or even his pride in his appearance. In the ever-evolving fashion world, where trends change at lightning speed, some shoes stand the test of time. Men's dress shoes, for instance, have long been considered the cornerstone of a well-dressed man's wardrobe. Are you aware of the must-haves? Explore the world of iconic footwear that every man should own.
Replete with intricate detailing and perforations, the brown brogue offers a harmonious blend of tradition and panache. Perfect for those business casual days or weekend events, they add sophistication without being overly formal.
Simplicity meets elegance in suede chukkas. These ankle-length shoes, often featuring just two or three eyelets, are the epitome of versatility. They always impress whether you're heading for a brunch date or a semi-formal gathering.
The Versatile Brown Loafer
Slip-on and go, the brown loafer stands for convenience and timeless style. They effortlessly upgrade any ensemble, ideal for summer outings or events where you wish to balance casual with a tinge of formality.
The Timeless Minimalist Sneaker
A juxtaposition of comfort and style, the minimalist sneaker is the modern man's best friend. With clean lines and devoid of loud branding, these sneakers resonate with those who value subtlety and class.
The Classic Oxford Or Derby
Often the first image that comes to mind when one thinks of dress shoes for men, the Oxford or Derby, is indispensable. Whether it's a board meeting, wedding or formal dinner, their sleek design and polished finish make them the go-to choice.
The Rugged Brown Leather Boot
Brown leather boots offer durability without compromising style for the man of action. Their sturdy build ensures longevity, while their design ensures you remain the best-dressed man in the room or even the great outdoors.
The Distinguished Monk Strap
The Monk Strap shoe is distinctive, bold and undeniably stylish for the sartorially brave. Its signature buckle(s) promises a statement while ensuring comfort.
Pull-on elegance. With its elastic side panels, the Chelsea boot offers a snug fit while maintaining a streamlined silhouette. Perfect for casual and semi-formal settings, they promise to be a perennial favorite.
The Everyday Casual Sneaker
Away from the world of dashing men's dress shoes, the casual sneaker shines in its own right. Comfortable, cool and always in vogue, they're the daily driver of footwear—perfect for errands, casual hangouts or those relaxed weekend getaways in OKC.
Perfecting the Match: Socks and Men's Dress Shoes
Once you've got the shoes, the question arises: what socks to pair them with? The rule of thumb is to contrast without clashing. For formal shoes, opt for a shade darker or lighter socks than your trousers. For casual sneakers, let your creativity run wild—but ensure at least one element ties them to your outfit.
While trends come and go, these men's dress shoes have secured their place in the pantheon of timeless menswear. Investing in them ensures you're always stylish and sends a clear message: you're a man who values quality, craftsmanship and timeless elegance. So, which pair (or pairs) are you adding to your collection next?
Step Into Elegance with Allton's Clothiers
Ready to redefine your style with a pair of men's dress shoes in OKC? At Allton's Clothiers, we blend tradition with modernity to craft shoes that epitomize sophistication. Move up every step with our exclusive collection, and let your feet do the talking. Visit us today and be a gentleman that turns heads wherever you go!