Men's Casual Shoes: A Fusion of Style and Comfort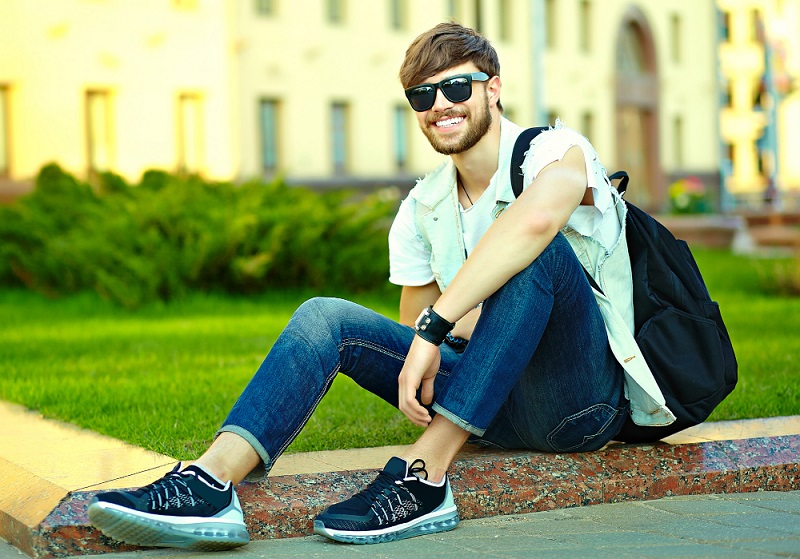 Gentlemen, imagine you're the James Dean of the modern era—effortlessly cool, infinitely stylish and always a step ahead. Now, what would James Dean be without his iconic footwear? It's probably still cool but missing that finishing touch. Men's shoes are more than mere accessories; they're a testament to your personality, a finishing touch that can make or break your ensemble. Are you ready to up your shoe game? Let's dive deep into the casual footwear styles that should be gracing your closet.
Casual Men's Shoes: Your Go-To-Footwear
If casual wear had a flagship, it would undoubtedly be casual men's shoes. The beauty of casual shoes lies in their duality—they let you be relaxed yet refined, casual but not careless. Basically, casual is the new formal in OKC. It allows you to be versatile and prepared for various life scenarios.
The choice of material can significantly impact the appearance and feel of the shoe. For instance, suede or canvas can project a relaxed yet fashionable look and even leather can slide into the casual category when designed with softer lines and earthy tones. But remember, comfort is king. The interior lining and cushioning can make a difference, as you want your go-to men's shoes to be your sanctuary of comfort. Lastly, lean toward earth tones, whites or muted shades to maintain that casual aura when considering color.
Sneakers: An Opportunity to Show-off Your Style
For many, sneakers are synonymous with identity. The shoe has something for everyone—from classic silhouettes to ultra-modern options. Texture and design are vital players in the sneaker game. Mixing and matching materials like mesh, leather and canvas can elevate your sneakers' visual dynamics. Let's not forget the occasion specificity; your high-top basketball sneakers might not be the best fit for a laid-back brunch. Each type of sneaker serves a purpose and an occasion.
Loafers: Exude a More Casual Look
Loafers offer a fascinating blend of casual sophistication. Their slip-on nature is practical and stylistically effective, providing a minimalist yet sleek appearance.
When choosing loafers, the material comes into play again. Suede loafers give off an air of casual luxury, while leather options can offer a slight sheen that adds a polished touch to any outfit. The versatility of loafers is also worth mentioning. Loafers can be your loyal companion if you're headed to a casual coffee meet-up or a semi-formal workplace event.
Sandals: Stay in Style
Sandals offer the ultimate freedom for your feet. Although often pigeonholed as beachwear, a well-chosen pair can serve as the cornerstone of a casual summer outfit. Designs can vary from gladiator styles, with their intricate lacing, to more straightforward slide options.
Comfort and style find a unique meeting point in sandals. Cushioned footbeds paired with aesthetically pleasing straps offer a laid-back yet fashionable look. While the material choices may not be as varied as other shoe types, whether you go for a leather finish or a cloth strap can influence the outfit's overall tone.
Steal the Spotlight with Our Men's Footwear Collection
Why settle for average when you can redefine your style? Make a statement that goes beyond mere words. Allton's Clothiers invites you to redefine casual elegance. Come to our store and unearth the available hidden gems or men's shoes in OKC. Step into a new chapter of unparalleled style and comfort today.