Learn More about Men's Custom Suits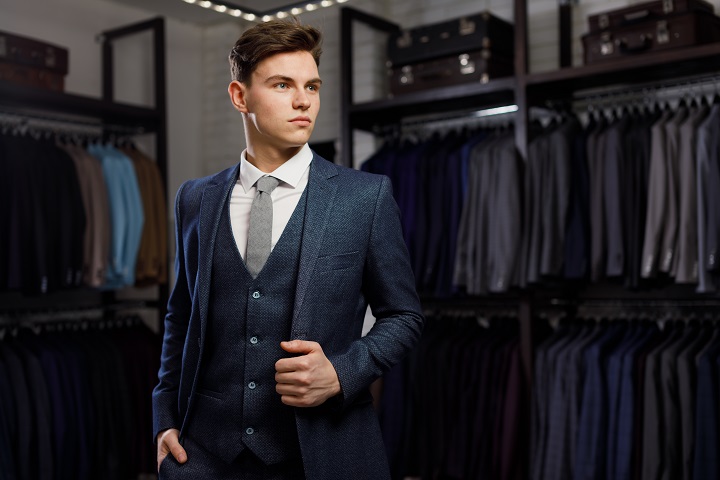 When it comes to custom suits, the common matter of concern is price. People often think a custom made suit is pretty expensive, but it's absolutely wrong. When you choose a custom fit, you will be able to make up the difference. In order to suit your dimensions, you can alter the neck and the sleeves. Since the style of the suit changes every now and then, the most important thing is to be dressed in style. That's why custom made suits could be a good addition.
Benefits of Custom Made Suits
It Comes with Perfect Fit
A custom made suit is all about looking good in a suit that is fit. When your body and physique complement the lines in the suit, you would look more stylish than ever. Apart from this, perfect fit will provide comfort. You can move your body anywhere while sticking to your measurements.
They're Made of Quality Materials
Since there are a wide variety of materials, you can choose a quality source. When you compare a factory-made suit with a custom suit, you will be able to make the difference. There is a huge difference in the quality of the products and the manufacturing techniques. This is perhaps the biggest reason why people often like to order custom made suits.
When you choose a factory made suit, it will offer you a less variety of style. If you have a custom tailor, you will be able to make any style you want along with a top class fabric.
You would want your suit to last at least a set amount of time. When the price is expensive, you should know that it's made with quality materials. When you buy a tailored suit, it will last longer than an off-the-rack suit.
Alton's Clothier is known for providing individuals with great fit. If you're looking to buy a custom made suit, find us today. For two decades, Alton has been offering the people of Edmond with properly fitted garments. Visit us today to see a variety of featured brands.