Impeccable Dressing: Elevate Style with Summer Wedding Looks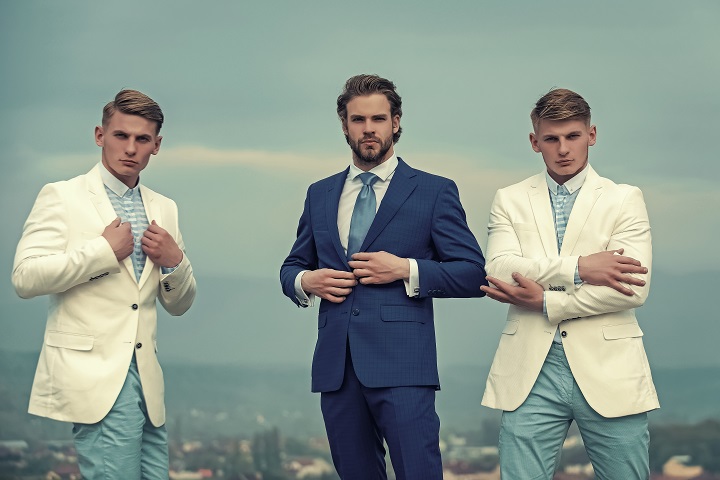 Summer is synonymous with joy, freedom and celebration. As the wedding season blossoms under the warm golden sun, the men in Edmond, OK, often face a sartorial conundrum: How to be impeccably dressed for these joyful occasions? We are here to guide you on a stylish journey that is both refreshing and sophisticated. With expertise in fashion, men's fashion wearhouse presents the perfect ensemble to suit every kind of summer wedding, ensuring you're the showstopper everyone remembers.
Steal the Spotlight: 5 Summer Wedding Suit Styles Curated from Men's Fashion Wearhouse
"As summer wedding bells chime, men deserve to dazzle." Dive into these below-mentioned impeccable suit styles that promise a season of sartorial brilliance and unforgettable impressions.
Dazzling in Black Tie: Elite Formal Suits for the Distinguished Look
When adhering to the most formal dress code, men's clothing wearhouse offers an exquisite range of black tie suits that spell nothing short of perfection. The collection epitomizes elegance, from crisp tuxedos with satin lapels to finely crafted suits. Accessorize with a classic bow tie, patent leather shoes and a pocket square to complete the ensemble. This look is a time-honored tradition for galas, grand receptions and other black-tie events where making a sophisticated statement is key.
Sophistication Meets Style: The Semi-Formal Cocktail Ensemble
Would you like to embrace the semi-formal cocktail dress code with finesse? The men's attire wearhouse showcases styles that blend traditional and modern elements. Think single-breasted blazers in unique colors, patterned dress shirts and tailored trousers that fit just right. These looks are versatile, allowing you to mix and match while keeping the integrity of the semi-formal dress code. Ideal for evening weddings or upscale daytime events, these outfits offer you the chance to showcase your individuality without compromising style.
Cool Elegance: Refreshing Attires for Summer Weddings
Summer weddings demand comfort without losing the style factor. Choose from breathable linens, crisp cotton and blends that feel soft against the skin. Color schemes range from cool blues and pastel shades to lively hues complementing the season. Match with a smart pair of loafers or derby shoes and you're ready to shine, exuding a fresh and vibrant appearance perfect for outdoor or daytime celebrations.
Casually Chic: Unconventional Wedding Attire for the Modern Man
The companies that house men's wear recognize the trend of informal and more intimate weddings and offer an array of casual wedding attire that doesn't forsake style. Linen shirts paired with well-fitted chinos or a soft blazer with jeans can create a relaxed yet tasteful look. Whether it's a beachfront ceremony or a backyard celebration, these outfits allow you to be yourself while still looking polished and put-together. Add some quirky accessories or a distinctive pair of shoes to make the look uniquely yours.
Jetsetter Glamour: Destination Wedding Outfits for the Worldly Sophistication
Destination weddings are the epitome of romance and adventure; your outfit should resonate with that sentiment. The men's fashion brands provide solutions ranging from tropical-friendly fabrics to elegant evening wear adaptable to different locales. Whether it's a crisp white linen suit for a Caribbean beach wedding or a chic tuxedo for a sophisticated European venue, there is something to match the vibe of every exotic location. Attention to details such as climate, venue and theme ensures that you look good and feel comfortable, no matter where the wedding takes you.
Step into Elegance with Our Summer Wedding Collection
Dressing up for a wedding can be an enjoyable experience when you have the right guidance and a diverse range of options. From the strict elegance of black tie to the easy-going charm of casual wear, ensure you are always the best-dressed man in the room. Step into Allton's Clothiers, the best men's fashion wearhouse in Edmond, OK and explore a world of unmatched style and sophistication, handpicked just for you. Be the showstopper at every wedding event this season. Book an appointment today and let us tailor your experience to perfection.