How to Make Style Out of Men's Formal Wear?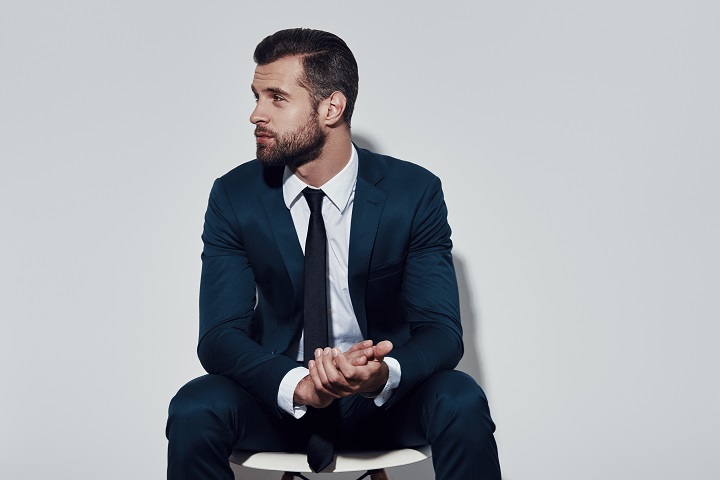 Everything surrounding us has evolved radically during the past few decades. When humankind accessed mobile phones and opened the door of the never-ending internet system, they went through a revolutionary time. Everything surrounding us has changed so our clothes are.
We have learned to examine various types of style statements in our dress. It is especially true for men. The experts have provided numerous ideas from basic styles to street styling concepts in the business industry. However, we have shared a handful tips of for wearing men's formal wear to provide a Formal Look and a Business Casual Look.
What Is the Difference Between Formal Wear & Business Casual?
The basic rule behind wearing formal wear is that you should look simple yet elegant. You must avoid large prints or patterns and there is no place for saturated colors in a formal look. As business casual is more comfortable, therefore, you can try out simple casual outfits with formals. For instance, you can wear chinos with a Shirt.
How Can You Make Style Out of Business Casual Looks?
Try Out Trouser as a Workwear
If you are a businessman and go to an office every day, then try out the formal trousers. This dress works well with suits which you can split or leave as it is. You should consider earthy tones of colors along with dark blue or black. Keep in mind that too much texture and weaves should not be visible on the trousers. Moreover, you can also wear chinos and cotton blends instead of wearing business casual pants.
Wearing Shirts for Office Can Be a Style Statement
Men's formal wear shirts are relaxed fit but slim fit also works if you wear a blazer and suit over it. You should choose blue or any neutral color for a safer style. You should wear such types of shirts which are closer to formal but can have any fit. You must consider a dark color like pink, red and green while wearing this type of shirt.
Contact Us
If you want to customize your formal shirt and pants and purchase those clothes at a reasonable price, then contact Allton's Clothier in OKC. The experts will measure and customize your dress according to your requirement. Let's blow up!