Going for an Interview- These Outfit Tips for Men Can Help Crack It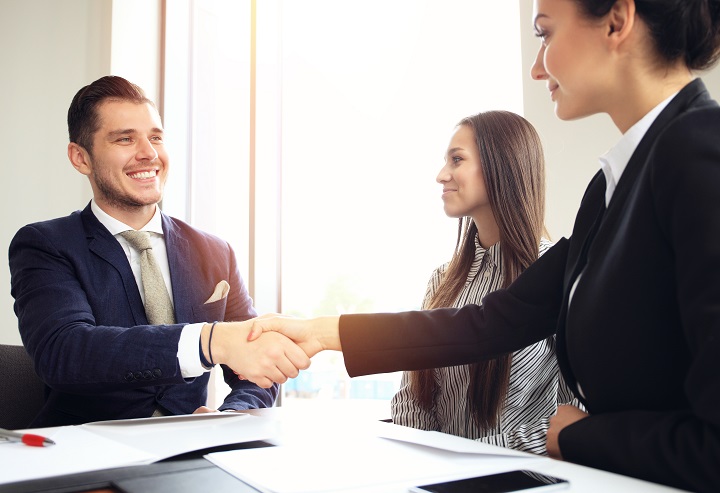 What you are wearing defines your personality. When it comes to the corporate world, people are judged by the clothes they wear. Therefore, if you are preparing for an interview, the first thing that you will need is formal wear. Due to this reason, it is best to take help from Oklahoma's local clothier for making formal men's suits.
Create a first impression
When going for an interview, one thing that you need to keep in mind is employers check your dressing sense along with other aspects. Once you enter the room, the employer will always create an impression in his mind. If your appearance is great, half of your job is done.
If you can impress with your dressing skill, you might not have to go through the entire hiring process. For example, if you are presenting in formal wear, like a men's suit or tie, it will work like respect for the employer.
Similarly, if you visit the venue disheveled, he or she might think that you are lazy and getting the job is not important for you. On top of that, it will become difficult for you to convince them. In the end, you will not get the job.
Distraction might affect your hiring process
Suppose, in an interview, you are explaining about your achievements and accomplishments in your last company. At that time, your employer notices any stain on your blazer or your tattoo peeking from your sleeve. This might create a huge distraction in the mind of the employer. Besides, when going for an interview, you must be wearing clean and well-fitted clothes.
Otherwise, even if you are fit for the position, the company won't hire you due to your appearance. Thus, your overall appearance plays a vital role along with the certificates and achievements you have.
Confidence plays a significant role
If you are dressed properly, you will automatically start feeling more confident when you will enter an interview room. You will notice that your confidence is showing up in your body language. Even your interviewer will be readily impressed with your appearance. After all, if you are self-conscious about your appearance, automatically you will start feeling nervous. Finally, your interview will be ruined.
Some tips so that you can choose the correct outfit for the interview
When going for an interview, it is important to keep in mind that there is no such thing as a correct outfit. All you need is some basic guidelines and you will definitely figure out what to wear and what to avoid.
When you are planning to buy a business suit, you have to keep in mind that certain colors decide formality. If you need a more conservative color, look for dark neutrals.
Do not forget to iron your clothes
Even if you wear a thousand-dollar Italian suit, no one will recognize it unless it is properly ironed. What people will remember are the wrinkles. Therefore, make sure to iron your clothes before the interview day.
Get the best formal suits according to your personality
Choosing formal wear can be quite tricky. Even if you are sure about the color, the fit and the texture will turn out to be confusing. At Alton's Clothier, you will get premium quality fabric perfect for making a tailored formal suit. Visit our store today!