Five Reasons Why Bespoke Suit Is Best for You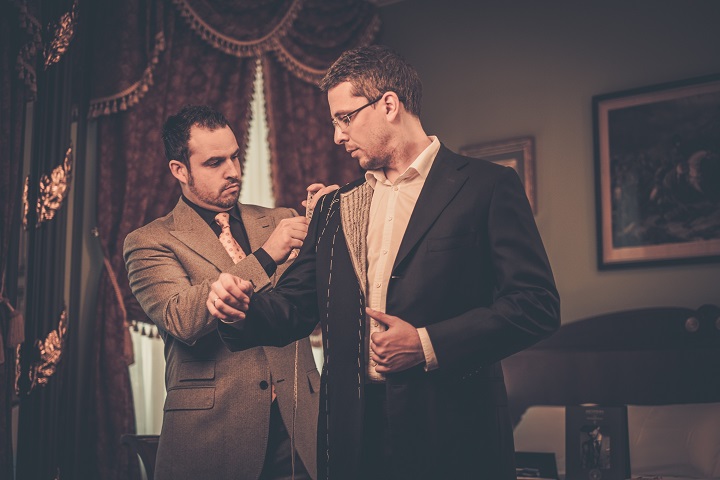 You feel more extraordinary when you look incredible. If you wear a tailor-made, customized suit, then it can boost your confidence level from the ground to the sky. You should wear a bespoke suit because you can customize various elements like from the fabric to style preference. You can wear this customized suit for various occasions like weddings, job interviews or you just want to feel better by wearing it. However, here, we have shared a few reasons why we should invest in custom suits.
The Reasons
The Dress Will Fit Your Body
If you make a custom suit, you can decide whether you want to wear a traditional suit or prefer a more colorful and bold suit. You can choose the thing you want and moreover, you can also explore things outside of your comfort zone.
You Can Get Fabulous Fabric
You can choose the fabric of your suit. There are various types of fabric that can be used while making custom suits such as worsted, wool, silk, cotton and cashmere. But do not be afraid, you do not have to make all the decisions alone. Your tailor will also guide you to make the right decision during the making procedure. You should choose the fabric based on the current location and climate. For example, you should choose warmer materials for cooler climates and breathable fabrics for warm weather.
The Suit Can Last for Many Years
Keep in mind that custom suits are not made with ordinary elements. This type of suit is made of high-quality elements. As a result, you can wear a suit for many years. Once you experience the custom suit, you never wear an average store-bought suit. You should ask the tailor the following questions before you make the custom suit for him or her.
Can I see some of the suits that you have recently made?
Can you provide bespoke and made to measure?
How long will you need to make the suit?
Extraordinary Service
The best thing about the tailor-made suit is that you can also get exceptional service. The highest qualities and the top professional standards give you an extraordinary experience. The expert also gives priority to the satisfaction of their valuable customers. They also work hard so that you can know almost every step of the making process of your suit.
Hire Us
Do you want to look attractive in a suit? Then don't go for a store-bought suit. You can contact Allton's Clothier for making a custom suit at a reasonable price in OKC.