Dress To Impress: Mastering Suit Fabric, Thread Count Tips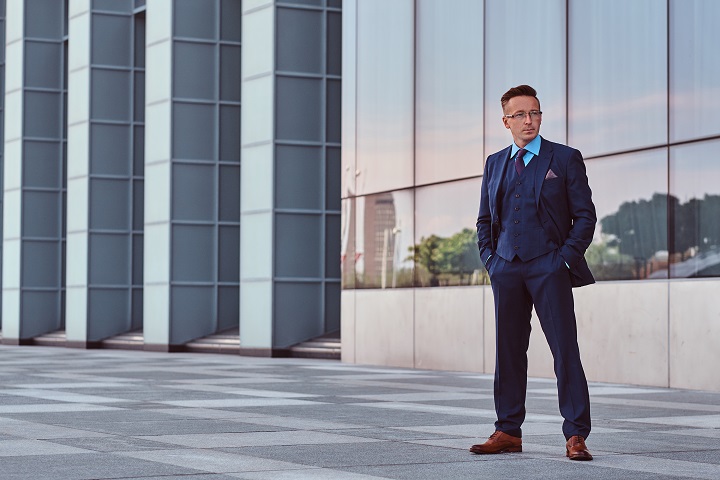 Are you in the market for a new suit, formal wear for a special event or your daily work attire? Men's formal wear is an investment that you should take seriously and with so many fabrics and patterns to choose from, it can be overwhelming. That's why we've put together this guide to help you make an informed decision before you visit any well-known company that houses men's wear. Whether you're shopping offline or online in OKC, remember these tips for the best possible experience.
Consider These Before Buying Men's Formal Wear Suit
Before making any purchases, there are a few things to consider to ensure you make the right decision for your needs.
Fabric Breathability
If you want to be comfortable in your formal wear, it's essential to consider breathability. Fabrics that breathe well allow air to circulate, keeping you cool and preventing sweat buildup. It is a thing to consider if you'll wear your formal wear for an extended period. Wool, linen and cotton are all great breathable options.
The Softness of the Fabric
The softness of the fabric is another factor to consider. Scratchy or stiff fabrics can be uncomfortable and distracting, while soft fabrics can make you feel more at ease and confident. Cashmere, velvet and silk are all soft and luxurious options.
Suit Fabric & Patterns
Choosing the suitable suit fabric and pattern ensures you look your best. Here are some of the most popular options:
Wool
Wool is a classic fabric that's perfect for all seasons. It's breathable, insulating and has natural stretch, making it comfortable. Wool suits are perfect for business meetings, weddings or other formal occasions.
Worsted
Worsted wool is a durable fabric that's perfect for everyday wear. It's breathable and resists wrinkles, making it easy to care for. Worsted suits are an excellent choice for daily office wear.
Cashmere
Cashmere is a luxurious fabric. It is incredibly soft and comfortable. It's also lightweight and breathable, making it perfect for warmer weather. Cashmere suits are an excellent option for formal occasions.
Cotton
Cotton is a breathable and comfortable fabric that's perfect for summer. It's also easy to care for, making it an excellent choice for daily wear. Cotton suits are a great option for a more casual or relaxed look.
Linen
Linen is a lightweight and breathable fabric that's perfect for warm weather. It's also durable and easy to maintain. Linen suits are perfect for outdoor weddings or other summer events.
Polyester
Polyester is a synthetic fabric that's durable and resists wrinkles. It's also easy to maintain and affordable, making it a popular option for budget-conscious people looking for companies that house men's wear. Polyester suits are a good choice for a more affordable option.
Silk
Silk is a luxurious fabric that's soft and comfortable. It's also lightweight and breathable, making it perfect for warmer weather. Silk suits are a good option for formal occasions.
Velvet
Velvet is also a luxurious fabric that ensures softness and comfort. It's perfect for cooler weather and adds a touch of elegance to any outfit. Velvet suits are an excellent option for winter weddings or other formal events.
Consider the Cloth Weight
The weight of the fabric is another essential factor to consider.
Heavy fabrics are great for cooler weather, while lighter fabrics are perfect for warmer weather.
It's essential to choose a fabric weight that's appropriate for the occasion and the weather conditions.
Allton's Clothiers: Your Go-To Shop for Men's Formal Wear in OKC
Allton's Clothiers is your go-to shop if you're looking for quality men's formal wear in OKC.
We offer various fabrics, patterns and styles to suit every taste and occasion.
Whether you're looking for a classic wool suit for a business meeting or a stylish velvet suit for a wedding, we have you covered.
Our experienced staff will help you find the perfect fit and style to make you look and feel your best.
In addition to suits, we also offer a variety of dress shirts and accessories to complete your look. Every man should have access to high-quality formal wear at an affordable price, so we offer competitive pricing without compromising quality.
At Allton's Clothiers, we understand that buying quality men's formal wear can be overwhelming, so we're here to help. We'll guide you through the process, answer any questions and ensure you feel confident and satisfied with your purchase.