Custom Dress Shirts Will Up Your Fashion Game! Here's Why?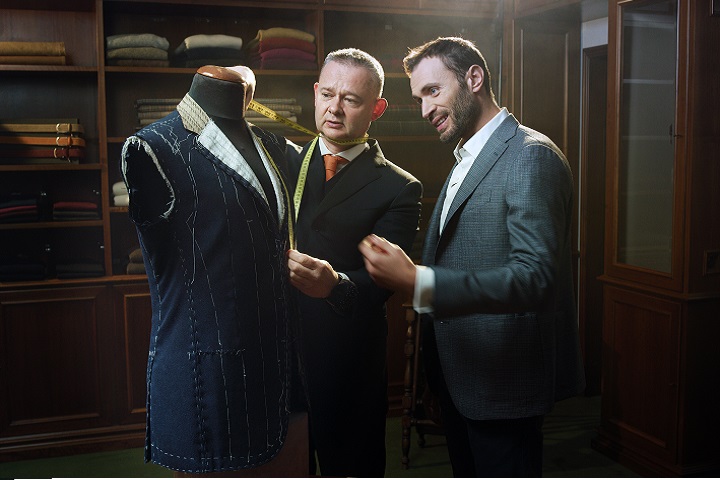 Be it a job interview or date night at a fancy restaurant, your clothes are going to be the first thing people notice about you. Allton's Clothier put an end to all your fashion woes. Now we are not going to go Miranda Priestly from The Devil Wears Prada on you (however tempting it might be) but we are still going to prescribe decent doses of retail therapy every now and then.
For men a dress shirt is a wardrobe staple. It is versatile and can be used to build different looks. Business Casual to suave gala dinners, with a custom shirt you can nail every look and never miss.
Why specifically a custom shirt though? Well, this article lists all the reasons why.
Customize A Shirt to Fit You Best
The biggest issue many people face with off-the-rack shirts is sizing. These shirts are made to fit the standard male but fail to address the fact that no two bodies are the same. So instead, the shirts end up not fitting anyone perfectly. Especially if your body strays from conventional standards by a considerable amount, custom tailoring your shirt is going to help you avert a potential fashion crisis.
When getting a shirt tailored, here are a few hacks to check the fit
You should be able to put 2 fingers in the collar after buttoning up
The shirt should sit snug around your chest
The sleeves should not pull at your cuff when moving your arm around
At the same time there should not be more than 1 inch of fabric bunching around the cuff when your arms are relaxed
The shoulder points of the shirt should be trimmed close to your shoulders. The fit should be comfortable enough but also no fabric sagging at the sides.
Lasts Long and Value for Money
Custom shirts are expensive, that much is true. But people often refuse to look at the full picture. While bespoke shirts are expensive, they are also extremely durable and high quality. With proper laundry care, a shirt is going to last you for years. Ready-made shirts simply don't hold a candle to their custom-made contemporaries.
A Fresh, Unique Look You Won't Find at The Mall
When you customize your shirt, you also get to choose the fabric, color, pattern, design and every other particular. A custom dress shirt will be exactly how you want it, and you won't have to spend hours in the store only to end up with a shirt that doesn't even have everything you wanted.
You can choose 1 ply or 2 ply fabric depending on your requirement.
You can find the perfect collar shape to compliment your unique face shape.
Fancy Cuffs? Check.
Custom Buttons? Check
The possibilities are literally endless.
Get The Perfect Custom Shirt with Allton's Clothiers
Having started operating in 1995, Allton's Clothiers is a pioneer in the field of custom clothing. Devoted to quality, trust, and commitment, we have called Oklahoma City home for 25 years. We uphold our promise to spin only the best clothing with superlative sincerity. To schedule a fitting with us visit our website.