Considering Custom Suits for a Smaller Gentleman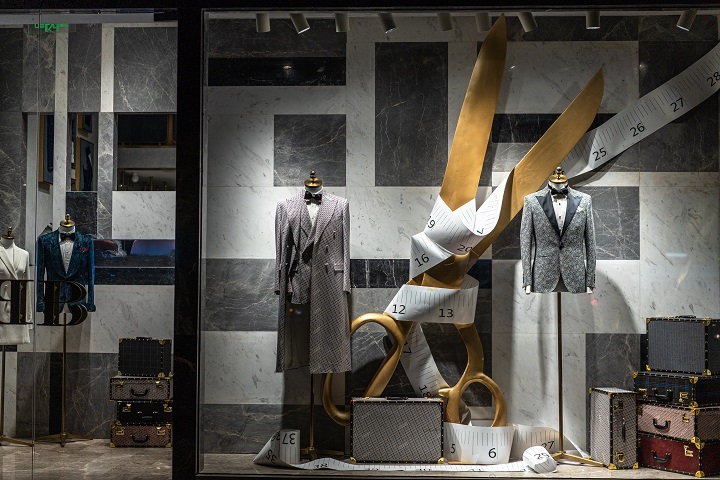 There are some special considerations when purchasing a custom suit if you are shorter than 5'7″ in height. Let's take a look at some helpful tips for dealing with a tailor. Let's take a quick look at why this is so important by looking at research on height bias, which you can reduce by wearing clothing that makes you appear taller in the first place.
Height Bias Is Real, According to a New Study
The idea of assigning a value to each additional inch of a person's height may seem strange at first. However, a study published in the Journal of Applied Psychology in 2004 can be used to do just that. In a groundbreaking study, researchers found that for every one-inch increase in height, an additional $789 in annual income could be earned.
University of Florida psychiatry and North Carolina business management professors Timothy A. Judge and Daniel M. Cable identified the link between salary and height. The findings of four previous studies in the United Kingdom and the United States, all of which monitored participants over a long period of time, were integrated by the researchers. During the course of the study, 8500 people were surveyed about their personal characteristics, occupations, and income levels. In addition, they drew inspiration and data from 45 other studies that looked at the relationship between height and the labor market.
Concern No. 1: Jacket Length
The jacket's length is the most critical consideration for a short man. He will lose a half-inch of perceived height for every inch that his jacket is too long on him. Basically, if that jacket is an inch too long and he's 5'7″ and he wears it, he will appear to be 5'6 1/2″. However, if he wears a perfectly tailored jacket, he will appear to be an inch taller. Someone who is 5-foot-7″ would look at least 5-foot-8″ in a jacket made by an expert tailor.
A shorter man's jacket must be shortened so that it covers only the seat's bottom. To make him look taller, don't try to make it any longer. It will appear as if he purchased it from a children's store if it is any shorter. As a result, both the back and front lengths of a jacket are critical, because the front must be exactly equal to the back.
Concern #2: The Button Position
The button stance is an additional critical consideration. When closing a jacket, a man's button stance refers to where the top button is located. If it is too high and close to the neck for a shorter gentleman, it will make him appear even shorter. This jacket's button needs to be as low as possible on the jacket without looking out of proportion. For the right amount of opening, it must hit and end at the fullest part of his stomach. A jacket's opening should be as large as possible for a shorter man.
If he has a lot of space in his chest, it will make his torso appear longer, which makes him appear taller. As a result, careful and meticulous measuring is critical for a shorter gentleman.
Concern #3: Sleeve's Length
The length of the sleeves is your final concern. While on a taller guy, the length of the sleeves doesn't really matter as much, on a shorter guy, they do. Shorter men notice the sleeves being too long a lot more than taller men. It will make him appear shorter to the naked eye. To put it another way, if you're 5'10" or 6'0″ and you're wearing short sleeves, you'll look like you're trying too hard.
How to Pick a Tailor
Are you looking for a custom suit for a shorter gentleman? With any suit purchase, the quality of the fit will be determined by the tailor's ability. It is especially important if you are shorter than 5'7″ to get an accurate measurement. Custom-tailored suits made by our old-world tailors at Alton's Clothier are some of the best in Oklahoma City.