Beyond Norms: Crafting Your Ideal Men's Formal Ensemble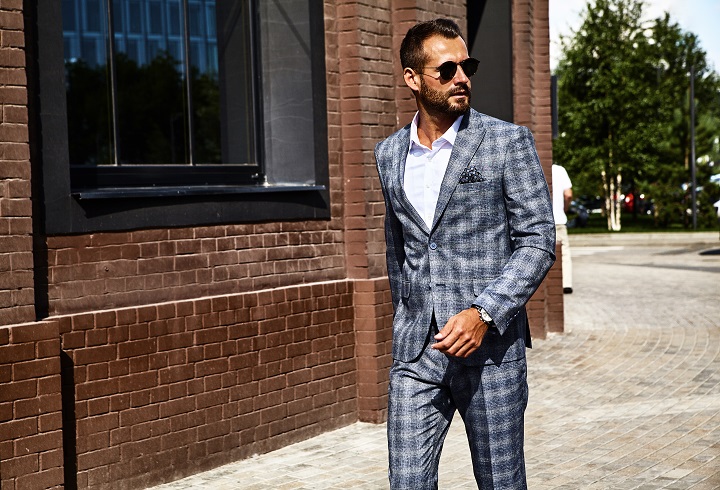 In men's fashion, the elegance of formal wear is a timeless allure that never fades. However, transcending the boundaries of conventionality is where true style blossoms. Amid the vibrant urban landscape of OKC, the art of men's wear takes on new dimensions. It's not just about adhering to norms but about confidently embracing individuality. 
In this article, we'll explore seven distinct approaches to refining your formal wear choices, all while keeping the essence of OKC's fashion scene alive. So, if you're seeking to elevate your ensemble game, get to know the secrets of selecting impeccable men's formal wear that truly resonates with OKC's unique charm.
Selecting the Perfect Hues: A Painter's Palette
Choosing the right color is essential for creating the perfect look. Stunning men's formal wear doesn't have to be monochrome or conventional. Explore shades beyond the traditional black, navy or gray. Try on earthy tones like olive green or warm brown to display a touch of sophistication. Experimenting with subtle patterns and textures can bring dynamism to your appearance. Remember, your color choice should reflect your personality and be appropriate for the occasion.
Breaking the Molds: The New Age Norms for Men's Formal Wear
Breaking some fashion rules catalyzes excitement when delving into men's wear. Don't let standard practices dictate your style. You can mix and match your attire, playing with different textures and layers. Pairing a classic blazer with a turtleneck, for instance, can create a statement look. The key is finding a balance that suits your taste without compromising elegance.
Revolutionizing Trousers: An Art of Perfection
The pants you choose impact the overall impression of your outfit significantly. Selecting the right trousers for men's formal wear is essential to complete the look. Opt for a fit that complements your body shape, whether slim-fit, straight or tailored. Your choice of fabric, too, can elevate your appearance. Pick something that syncs with your style and the event's formality, from traditional wool to luxurious silk blends.
Mastering the Leather Essentials: Timeless Elegance
Incorporating leather into elegant men's formal wear is more than just a trend; it's a statement of class and ageless charm. Whether it's a leather belt, wallet or shoes, these components add a touch of luxury to your outfit. Pick a quality leather item that aligns with your other accessories and watch how it enhances your overall appearance. Remember, with leather; less is often more.
Redefining Elegance: The Artistry of the Classic Suit
Finally, the suit – the epitome of men's formal wear. A well-fitted suit is an undeniable symbol of style and confidence. Experimenting with different cuts, fabrics and accessorizing can redefine your look. From single to double-breasted, the variety is endless. Embrace the uniqueness of your taste by customizing your suit to fit your physique and style and let your attire sing a song of elegance and refinement.
Tailoring Your Style: The Importance of Fit
Fit is everything when it comes to men's formal wear. Even the most expensive suit can look lackluster if it doesn't fit properly. Finding the right tailor in OKC who understands your body shape and personal style is essential. Whether you prefer a slim, classic or relaxed fit, the tailoring should highlight your best features and hide the flaws. Remember, the perfect fit enhances your appearance and adds comfort, allowing you to move with confidence and grace.
Accessories to Accentuate: The Finishing Touch
No ensemble is complete without the right accessories. Complementary pieces enrich men's formal wear in OKC, adding finesse to the overall look. Cufflinks, tie pins, pocket squares and watches are some of the elements that can enhance your outfit. The choice of accessories should be in harmony with your attire, reflecting both sophistication and personality. A well-chosen accessory can transform a simple look into an iconic fashion statement, creating a lasting impression.
Crafting Timeless Elegance with Allton's Clothiers
Experience a new level of sophistication with Allton's Clothiers. Our curated men's formal wear collection seamlessly blends classic charm with modern trends. Discover meticulously crafted suits, perfectly tailored trousers and exquisite leather accessories that redefine your style. Whether attending a formal event or making a lasting impression in business, we ensure you stand out with confidence and refinement.