A Style Guide for Wearing a Suit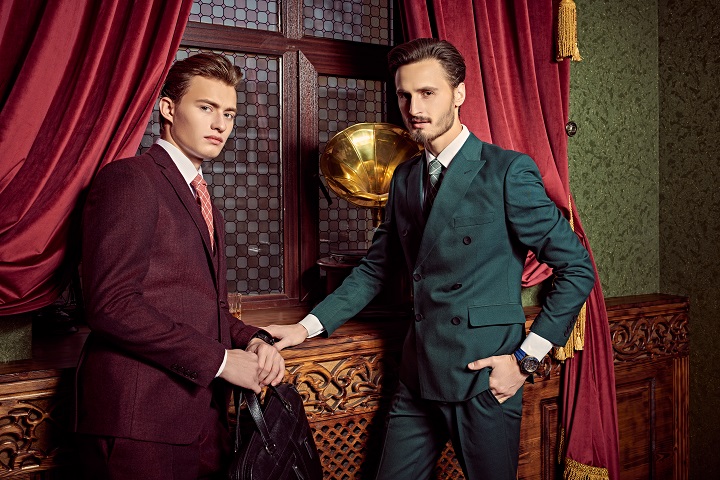 Suits are one of the most elegant dresses of a men's wardrobe. But you may face difficulties while choosing the perfect suit for yourself. Most people have a few men's suits and they wear those on every occasion or workplace. You have to admit that it is not cool at all. However, here, we have shared a few tips about how to wear a suit and how to choose suits and style them.
Suits for the Summer Season
There are many people who buy wool suits. After wearing it, they feel hot during the summer season. Though these types of suits are known as 'four-season fabrics' but the dress is not appropriate for a hot summer day. You should choose a lightweight suit so you can feel comfortable. Keep in mind that the fabric of the suit should be linen or cotton. You should also prefer a light blue, light grey and beige color while choosing the dress. You can wear a suit all day even on a hot day comfortably. You should wear a loose suit and get it tailored without lining.
Wear Striped Suits
Most people wear plain suits to go to workplaces or other occasions. People do not get attention from others because the suits are very simple. You can find this type of plain suit in various colors such as navy, charcoal, grey and many more. But if you wear striped suits, it draws the attention of everyone. Nowadays, striped suits are one of the most popular clothes and you can wear them on almost every occasion. Keep in mind that if you wear a horizontally striped shirt with a vertically striped suit, then it looks more gorgeous.
Few Tips for Suit Shopping
You should choose the fabric of the suit based upon how often you will wear it.
You should also check if the shoulders fit well before buying an off-the-rack suit.
If you notice a collar gap between the collar of your shirt and your jacket's lapels, then it is an ill-fitting jacket.
You can choose peak-lapel and single-button men's suits for getting a trendy, casual look.
You should opt for a notched lapel, double-button jacket if you want to go to a business meeting.
Keep in mind that if you notice visible stitches around the edges of your lapels, then it is not a sign of a well-made garment.
Place Your Trust in Us
If you want to buy stylish clothes and fit the dresses according to your body shape, then contact Allton's Clothier in OKC. They are eager to provide a unique outfitting experience for their clients.