A Few Types of Shoes That Every Man Need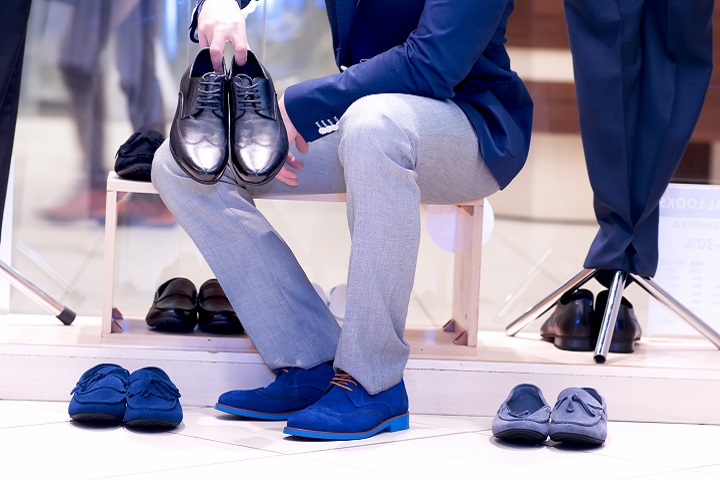 Shoes are one of the most important accessories that can give perfection to your outfit. If you do not wear the right pair of shoes with your clothes, then the whole outfit can be ruined. Though society has set some rules on how to express yourself by wearing clothes. But nowadays, changes in menswear happen way faster than anything else. The fashion industry is bringing various styles of men's dress and shoes so that they can wear various types of shoes with every kind of outfit.
Sneakers
It is one of the most common footwear used by men. Even women wear stylish sneakers for daily use. Keep in mind that this type of shoe is made with canvas and the sole is made of rubber. You can wear it while heading to the gym or tennis. Basically, sneakers are also known as athletic shoes, runners and trainers.
The Brown Brogue
It is the first type of shoe that every man should buy. You can wear the shoe for various purposes and it is also stylish. The word brogue is derived from bro which is the Gaelic word of the shoe. You can notice unique punching along with the leather uppers of shoes. This pair of shoes go well with chinos, jeans and wool trousers. You can wear it in the office as well as on the dance floor.
The Brown Loafer
This type of shoe is comfortable, casual and cool. It is mainly good for the summer season but you can wear it all year round. You can wear it with both casual and formal outfits. But you should not wear the brown loafer with a full suit but it goes well with denim, chinos and a sport coat. It is less formal than lace-ups and you can find it in various colors such as navy, black, red and green.
Boots
Mainly, men wear boots during the winter season to prevent colds. But if you love to climb, then it can be your favorite pair of shoes all the time. There are various types of boots available for men including casual work boots, chukkas, Chelsea boots, dress boots and cowboy boots.
Contact Us
If you want to wear stylish clothes, men's shoes at a reasonable price, then you should contact Allton's Clothier. You can also schedule an appointment to get the private fitting in OKC.