A Few Trending Styles of Tuxedo in 2022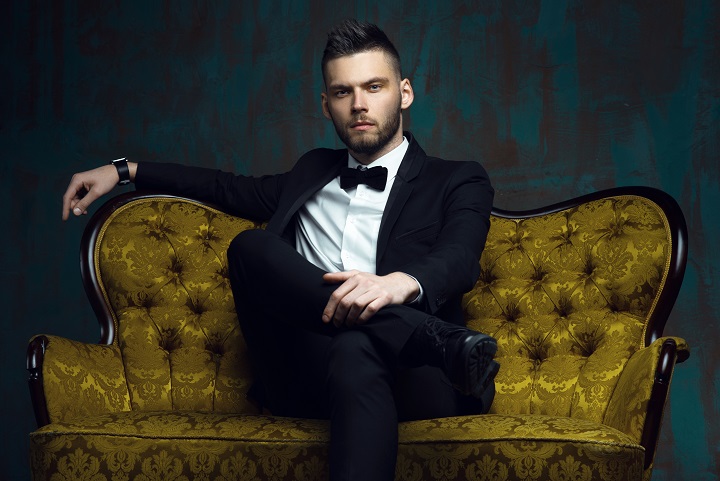 You may think that tuxedos and suits are the same, but, it is not. A tuxedo is not only a black suit with a bow tie but a lot more than that. Many people assume that tuxedos can be found in only white and black which is wrong. In general, bow ties are the traditional neck match but you can try a different tie for your occasion. In this article, we come up with the exposure of various trending styles of tuxedos in 2022.
The Difference Between a Suit and a Tuxedo
One of the biggest differences is the silk satin. It is used differently both in suits and tuxedos. You may know that the suit is made of a consistent fabric, there are no satin leg stripes and special lapels. Another difference is that the suit has normal buttons and the tuxedos have silk-covered jacket buttons.
Should You Wear a Tuxedo?
People wear suits for all types of parties. They wear it everywhere starting from every day's meeting to a marriage ceremony. But a tuxedo is not that type of attire that you can carry anywhere. Wearing a tuxedo indicate it's your special day. Before deciding to wear a tuxedo, make sure what type of event you are going to attend and whether there is any particular, mandatory dress code.
Trending Styles of Tuxedo
It is the new style of tuxedos that men love to wear nowadays. This type of notch lapel is found in business coats to sports suits. Men consider it a more casual form compared to other lapel types. Where the collar of the jacket meets the lapel, there is a notch. Notch lapels are used in versatile areas from tuxedo jackets to suits. Keep in mind that you must avoid wearing a tuxedo if you are going to attend a formal black-tie event.
It is wider than the notch lapels and there is another feature of this style. The edges of this lapel peak towards your face. This type of lapel is mainly used in highly traditional garments such as tailcoats. But it is now being used both in tuxedos and suit jackets. People consider it more formal than the notch lapel and wear it on very few occasions. Keep in mind that due to peak edges, you look slimmer and taller.
Get in Touch with Us
If you want to wear a customized tuxedo and suit for your special occasion, then do not be shy. You can contact Allton's Clothier in OKC. The experts can guide you about which type of dress you should wear based on the event. They can customize dresses for you and provide you with gift cards.