Creating Your Custom Shirt- The Decision Gets Easy Here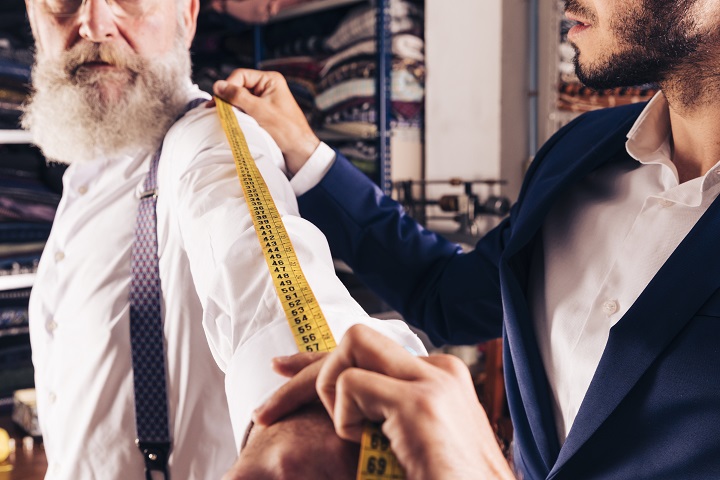 "A well-tailored shirt is to a man's wardrobe what punctuation is to a sentence; it may go unnoticed, but it definitely makes a difference." – Anonymous
Dressing well is an art form. It's about making a statement with how you dress and standing out from the crowd. But sometimes, finding the perfect shirt can be a challenge. With a high-quality custom shirt, you can create a one-of-a-kind garment that fits you perfectly and looks great.
These shirts are becoming more popular, with men seeking unique and tailored options for their wardrobes. In this guide, we'll explore the benefits of custom dress shirts, picking one, and how to ensure you get the perfect fit.
The Comfort of Custom Shirt- Unmatched & Inevitable
Custom shirts offer several advantages over off-the-rack options. Here are some of the reasons you might want to consider a custom dress shirt:
One of the most significant advantages of a custom shirt is that it will fit you perfectly. This is because the shirt is made to your exact measurements. When you buy an off-the-rack shirt, you have to choose from a limited range of sizes, which can result in an ill-fitting garment. On the other hand, a shirt will hug your body in all the right places, creating a sleek, tailored look. It goes best with a custom suit.
With a custom shirt, you have complete control over the style and design of the garment. You can choose everything from the fabric and collar style to the buttons and cuffs. That means you can create a unique garment that reflects your style.
When you invest in a custom shirt, you can choose from a range of high-quality materials, including premium cotton and silks. It means that your shirt will look great and last longer than a cheaper off-the-rack option.
When you work with a custom shirt maker in OKC, you'll get personalized attention and a level of detail that you won't find with off-the-rack options. A skilled tailor will take the time to understand your preferences and create a garment tailored to your exact specifications.
Creating Your Custom Shirt- The Decision Gets Easy Here
Now that you know the benefits of a custom shirt, let's talk about choosing one. Here are the steps you'll need to follow:
Choose Your Fabric- Emphasize Comfort
The first step in creating a custom shirt is to choose your fabric. A wide range of options is available, from classic cotton to luxurious silk. Consider factors such as breathability, texture and durability when choosing your fabric.
Select Your Style & Color- It's Only about YOU
Once you've chosen your fabric, it's time to select your style. That includes choosing the collar style, cuff style, color shade and any other details you want to include. A skilled tailor can guide you through the options and help you create a garment that reflects your style.
Take Your Measurements- No Room for Baggies
The next step is to take your measurements. This is crucial in creating a custom shirt that fits you perfectly. Your custom suit maker in OKC will take precise neck, chest, waist and arms measurements to ensure your shirt fits well.
Fitting and Adjustments- The Final Cut
After taking your measurements, the tailor will have a shirt for you that goes perfectly with your custom suit. That will allow you to see how the shirt fits and make any necessary adjustments. Once the adjustments have been made, your final garment will be ready.
Your Tailor Is Just a Call Away!
Custom dress shirts and suits offer a range of benefits over off-the-rack options. Whether you're dressing for a special occasion or want to look your best, a shirt or suit can help you achieve your goals. So why settle for an ill-fitting option when you can create a one-of-a-kind garment that fits you perfectly?
Call Allton's Clothiers to meet the needs of custom shirts in OKC! Our tailors will help you choose from the fabric, color and style. Get started today!