A Complete Guide to Tuxedo Rentals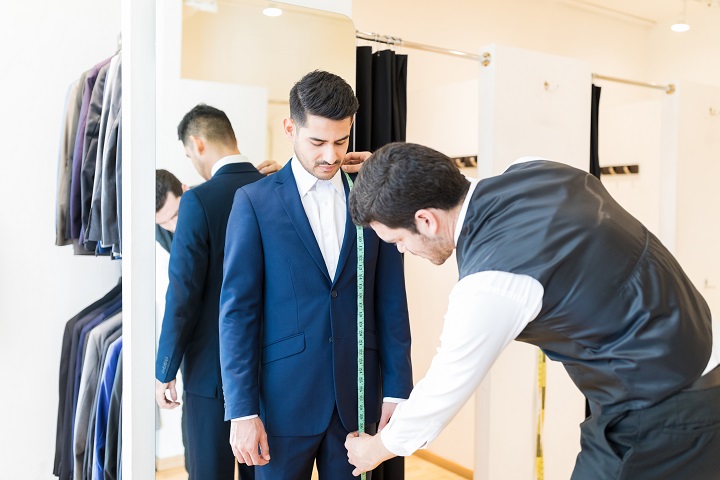 There are only a few occasions where you can wear a tuxedo and nothing can be more special than your wedding day. We all know that brides spend thousands of dollars on their gowns. Now it's time that the groom chooses the same path. But, if you want to keep it subtle instead of going over the top, you can go for a different option. It is not every guy's cup of tea to go for excessive heavy dresses and if you are one of them, then renting tuxedos would be a great option. You can find wide collections of this dress in a tuxedo rental shop.
Advantages of Tuxedo Rental Shop
There are various tuxedo rental shops out there in the States. But now online companies have also started the renting process where grooms can try multiple dresses in their own house. He can also order the same tuxedo for his groomsmen. But there is only one negative side of online renting. You have to order the tuxedo for yourself without having an opinion of an expert tailor. This may not be a convenient option for people who seek for perfect fit. But if you visit a tuxedo rental shop, then a tailor can help you get the perfect shape that will make you look smart and personified.
Which Things to Consider?
While choosing the dress, remember to select the slim-fit tuxedos. This looks very nice and attractive on any type of body shape. If the rental shop cannot provide you with a slim-fit tuxedo, then don't rent their dress. Many shops will try to give you the baggy tuxedoes which is not perfect for your wedding. You also have to mention the regular, long or short size which relates to the torso length to get that complete look.
The Fabric of the Tuxedo
A wool tuxedo is ideal for most occasions. However, during summer it may not be a wise thing to go for wool fabric. Even if you choose a wool-cotton blend, lighter-weight wool or a linen-cotton blend, there is no assurance that you would not feel hot. Many people want to wear tuxedos in other colors apart from black. But the tuxedo rental shop may not be able to provide you with the exact one as their collection is limited. You have to customize the tuxedo if you want to try something different. In such case, you can choose your own fabric too.
The Last Step
After choosing the fabric and the size, now you have to answer a few questions to the tailor. First of all, you have to select exactly where your pants fall on top of shoes. After that, you have to concentrate on your bow tie. Most of the tuxedo rental shops offer self-tie but it does not look go well with the entire look. But a bow tie makes you look elegant on your wedding day.
Talk to Our Tailors
If you are planning your wedding and want to look perfect without spending too much of money, then Allton's Clothier is the ultimate destination in Edmond. We also provide a huge collection of clothing brands and free consultation before buying a customized dress in OKC.