A Clothier's Tips to Enhance your Looks with the Formals
In today's corporate world, making a lasting first impression is essential. One aspect of achieving this goal is to dress appropriately in men's formal wear. A well-dressed man exudes confidence and can make a lasting impact on anyone they meet.
We have you covered with some tips to style men's formal wear for a great first impression.
Tips to Bring the Most Out of Men's Formal Wear
Pack Some Punch with the Shirt
A well-fitted shirt can do wonders for your formal wear. Pick one that complements your suit and skin tone. A shirt with a bold pattern or color can make a statement, but make sure it's free from distracting issue. Choose a shirt that fits you well, is made of quality fabric and has a collar that complements your face shape. Make sure your shirt is clean, pressed and well-maintained. The condition of your shirt can say a lot about your attention to detail and professionalism.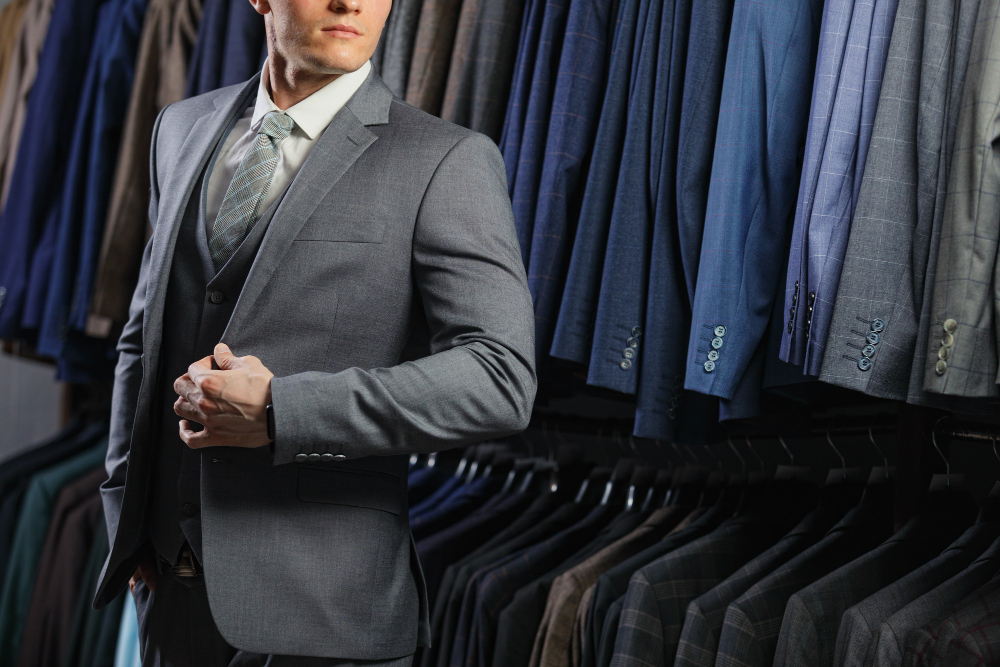 Try on a Waistcoat
A waistcoat can add an extra layer of sophistication to your formal wear. It can also hide any imperfections in your shirt or jacket. A waistcoat should fit snugly around your chest but not be too tight or restrictive. When choosing a waistcoat, ensure it complements your suit and shirt and doesn't clash with either. A waistcoat can also be worn without a jacket, giving a more casual yet professional look.
Try on a Blazer
A blazer is a versatile piece of formal wear that you can dress up or down Depending on the situation, you can pair it with trousers, jeans or even shorts. A well-fitted blazer can make you stand out in a crowd, but make sure it fits you correctly. A tight or loose blazer can be unflattering and uncomfortable. When choosing a blazer, consider the occasion and the color of your suit and shirt.
Trouser Must Be Impactful
Trousers are an essential part of men's clothing. They should fit well without being too tight or too loose. When choosing trousers, consider the occasion and the color of your shirt and jacket. Black or navy trousers are a classic choice but don't be afraid to try different colors, such as gray or khaki. Pleated trousers can give a more traditional look, while flat-front trousers can be more modern.
Use the Correct Accessories
Accessories can make or break your formal wear look. When choosing accessories, less is more. A watch, cufflinks and a tie pin can add a touch of class to your outfit. When wearing a tie, ensure it is tied correctly and complements your shirt and jacket. Pocket squares can add a pop of color and personality to your outfit.
You should also wear belts with trousers that have belt loops and should match your shoes. Shoes should be clean and polished and complement your suit and trousers.
Build Your Impression with Allton's Clothiers
An excellent first impression is essential in today's corporate world. Men's formal wear is a significant part of this, and we hope these tips will help you make a lasting impact. A well-dressed man can exude confidence and make a lasting impact on anyone they meet.
If you want the perfect men's formal wear in OKC, visit Allton's Clothiers. It is the house for top men's wear in OKC. We offer a range of high-quality suits, trousers, shirts and accessories to help you make a great first impression. Our knowledgeable staff can help you find the perfect fit and style to suit your personality and occasion. So, visit Allton's Clothiers today and make a statement with your formal wear!