5 Stylish Ideas with Custom Suits You Must Not Miss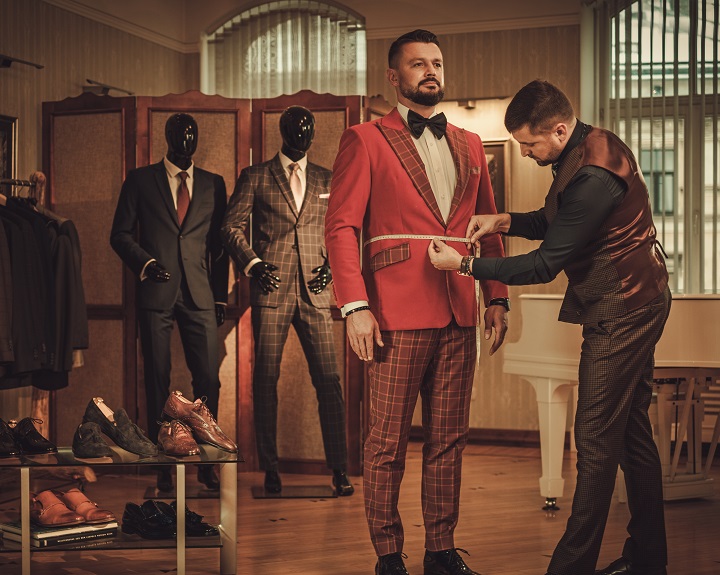 As a type of clothing, suits have their own distinct appeal, making them a premium category. Custom-tailored suits have made great strides since they were first worn for formal events like work or official conferences and gatherings, and are now preferred attire for other lifestyle events, including weddings.
Every event necessitates a different kind of suit, there's no doubt about that. If you want to look your best at a wedding, don't wear the same suit you wear to work. As a result, when ordering a custom suit online, it's critical to pay attention to these kinds of aesthetic considerations.
Top 5 things to keep in mind when designing your suit
Breasted: Single Vs Double
A more traditional style, the single breasted suit is widely available. Front buttons connect the two halves of the garment. However, a more formal double-breasted suit is one of the best custom suit designs to wear to official events. It has four, six, or eight button variations with additional clothing folding from left to right. Due to their rarity, double-breasted suits are worn less frequently than their single-breasted counterparts.
The Buttoned Suit
In most tailor-made suits, the front has one, two, or three button options. The two-button suit is the most popular style. The buttoned suits come in a variety of styles to fit a variety of body types. The buttoned shirt is for slim men and is usually paired with a black tie. The two-button design is one of the most universally flattering, and it works well for men and women of all shapes and sizes. Taller men should wear a three-button suit because it elongates the torso.
Perfectly Shaped Suit
Structured, sack, and fitted are the three most popular shapes for custom tailored suits available online. The sack has narrow shoulders and hangs loosely from the body. This is the most laid-back way to wear a suit. The military-inspired suit features padded shoulders and a trimmed waist to give the wearer an hourglass figure. The fitted shape is best suited to those with a well-defined physique. It has the least amount of padding and is perfectly tailored.
Choices in Lapel Settings
Lapels have a significant impact on a suit's proportion. With a well-built frame, wide lapels tend to look best. Because of this, if the lapel is worn by a shorter man, he will appear smaller. The notch, the peak, and the shawl are the three most common custom-made suit lapels.
A notch lapel is one in which the collar's top and bottom meet in a notch. The peak lapel is characterized by sharp, pointed edges that converge at the shoulders. A shawl lapel suit is typically worn with more casual suits. In contrast to the notch or peak lapel, the lapel collar has a smooth, uninterrupted curve.
Suit Vent Types
It is important to note that vents in a suit are not only functional, but they also add to the suit's appearance and aid in movement. Suits can be broadly divided into three categories: those with no vents (Italian), those with a single vent (American), and those with two vents (both) (English). The only difference between a vent-less suit and a standard one is the absence of a back vent.
A flap at the back of a double-vented suit allows for easier movement, whereas a flap at the back of a single-vented suit allows for a more restricted range of motion.
Allton's Clothier Is Here
Visit us to get your suit customized according to your needs. Our experienced tailors will design your suit perfectly so that it resembles your personal style. Contact us in Oklahoma and place your requirements.