5 Dress Shoes Every Man's Wardrobe Is Incomplete Without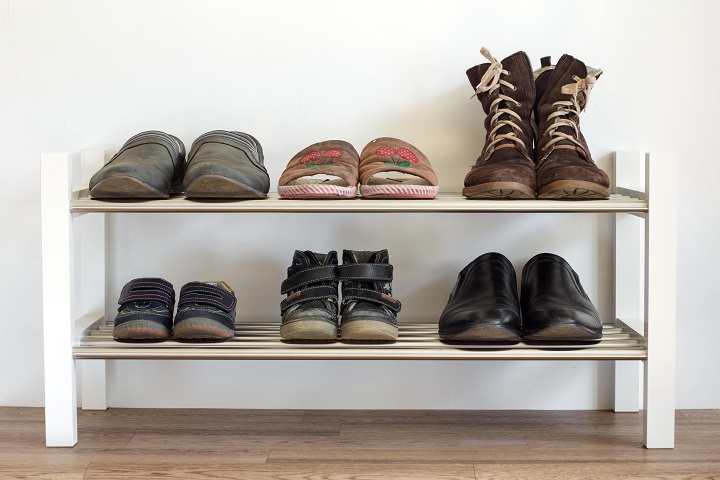 What's that thing Christian Louboutin said?
"Shoes transform your body and attitude. They lift physically and emotionally."
We have found the statement stands remarkably true for men's dress shoes. Men's fashion has evolved over the years and with it, so have the shoes.
Today, we will be having a sole-full discussion about 5 different styles of dress shoes for men.
#1 Original Oxfords
Even the most fashionably challenged can never go wrong with a pair of oxfords. Oxfords are identifiable by their low heel and distinct closed lacing system. A trusty pair of these are ideal for most formal events – weddings, black tie events, job interviews, etc.
Oxfords look best when paired with business suits and tuxes. Taking good care of your shoes can help them last as long as up to 5 years. Make sure to give them a good old polish every now and then to keep the leather from dulling.
#2 Brilliant Brogues
Brogues come with an interesting history. The shoes first originated in the Scottish peatlands. The shoes were designed with holes in them meant to drain the water. In modern times, the holes have become a form of decoration.
Brogues are most popular in different shades of brown and tan. Considered a little less formal than oxfords, brogues are ideal for both formal and semi-formal looks. These shoes add a touch of personality to otherwise stiff formals.
#3 Debonair Derbys
Derbys are right up there with oxfords when talking of mens dress shoes. Derbys come with an open lacing system and thus are an instant hit among men who value comfort just as much as style. Leather Derbys look amazing with formal attire. If the material is switched for suede, you can go for a more relaxed look.
#4 Suave Slip-ons (Loafers)
Loafers were hugely popular in the 1950s. The biggest idols of the time from Elvis Presley (ah how could one ever forget about the blue suede shoes) to Chuck Berry, all loved a good pair of loafers. These shoes are effortlessly handsome and are brilliant additions to smart or smart-casual outfits.
With the look, comes the convenience of not having to lace up your shoes every time you go out. Loafers come in two different styles – penny loafers which are classic and exude simplistic elegance, and horse-bit loafers, single-handedly popularized by Aldo Gucci in 1953. Horse-bit loafers come with a bit more flair. These accessorize your outfit and add spunk to the look.
#5 Charming Chelsea Boots
Chelsea boots as you might have guessed derive their name from Chelsea in London. The Beatles and Rolling Stones were particularly responsible for making these boots an iconic fashion statement that is valid even today. Chelsea boots go up to your ankle and are snugly fitted. The sides have elastic panels and sometimes a fabric tab at the back for comfort. These also offer a little height. The perfect shoes for high-end events, like a wedding dinner or reception ball.
Exclusive Men's Fashion
Allton Clothiers is home to Oklahoma city's choicest Men's fashion. Our garments are made keeping in mind tremendous attention to detail and customized fit. With Allton's Clothier, look great, feel great. Visit our showroom in the heart of Old Edmond. Head over to our website for directions. You can also give us a call at (405) 342 – 4455.