4 Breathtaking Dress Shoe Types for Men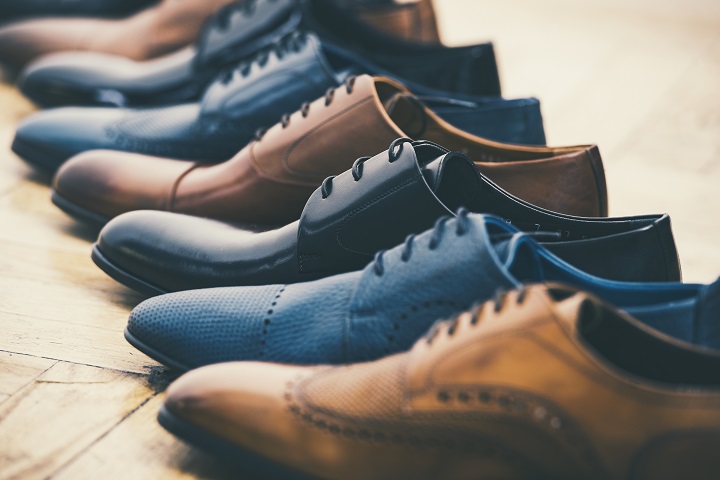 You can turn any outfit from mundane to sophisticated with the right pair of shoes. These tend to uplift your fashion game for formal and casual wear. They not only make you look good but also elevate your confidence. These features increase the demand for OKC's best-quality men's shoes.
Although every guy wants to look and feel better with their ideal pair of shoes, not everybody knows how to do so. Different men's dress shoes suit different outfits and occasions. Some are suitable for formal get-togethers, whereas others find their fit in black-tie events.
Let us see some of the best shoe types that deserve a place in your closet.
Derby Shoes
Men often confuse these with Oxford shoes. After knowing their distinct features, you will understand the difference. These shoes consist of an open lacing system. This system implies that its vamp divides in half. As they are comfortable and wide lacing, Derby shoes appear more casual.
The smooth leather designs of these shoes add a shiny appearance to your attire. Plain derby is considered the king of versatility due to its compatibility with casual and formal wear.
Oxford Shoes
These are among the best men's shoes in OKC for beginners. They have a basic look and versatile features, making them suitable for multiple occasions. One can dress these up or down depending upon the style and color.
This shoe started coming into the limelight in the 1800s among the students at Oxford University. The main features of an Oxford shoe include a lower heel, closed lacing, and a longer toe. These shoes come in four primary styles, of which the Cap Toe Oxford is the most well-known. Men often wear these as business attire during formal events.
Loafers
These are reliable slip-on footwear that comes in nine different shoe styles. Penny loafers have the highest versatility among these. Other kinds of loafers are kiltie, horse bit, slipper, driving, espadrilles, bit loafer, and boat shoes.
Chelsea Boots
These shoes are ideal for men seeking something timeless and minimal. They originate from Chelsea, London, and became popular in the 19th century. Its most terrific selling point is its silhouette. It fits tightly and turns right at the ankle to prevent bulk addition. The elastic side panel makes it one of the most comfortable dress shoes.
Transforming Men's Style and Fittings
Are you looking to upgrade your clothing experience and the best men's shoes in OKC? We have got your back. Allton's Clothiers specializes in handing out excellent quality and sincere services to clients. We help in lifting your outfit experience with our unique suggestions and consultation. Let us solve your queries by scheduling a fitting!